Calendar Model – Meet Billie Goat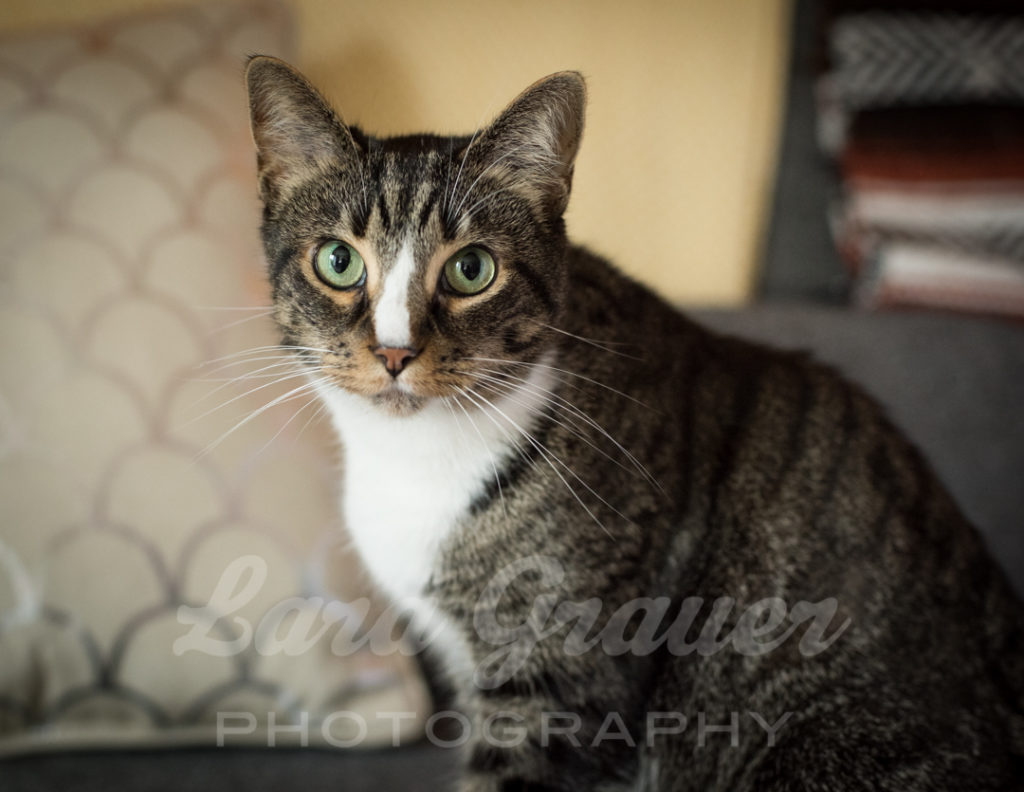 Billie Goat chose her owners – they didn't choose her. She was a stray cat in the alley behind their house in Baltimore. One night she was in the back yard of the house, and was offered some food. From there on out, she was hooked.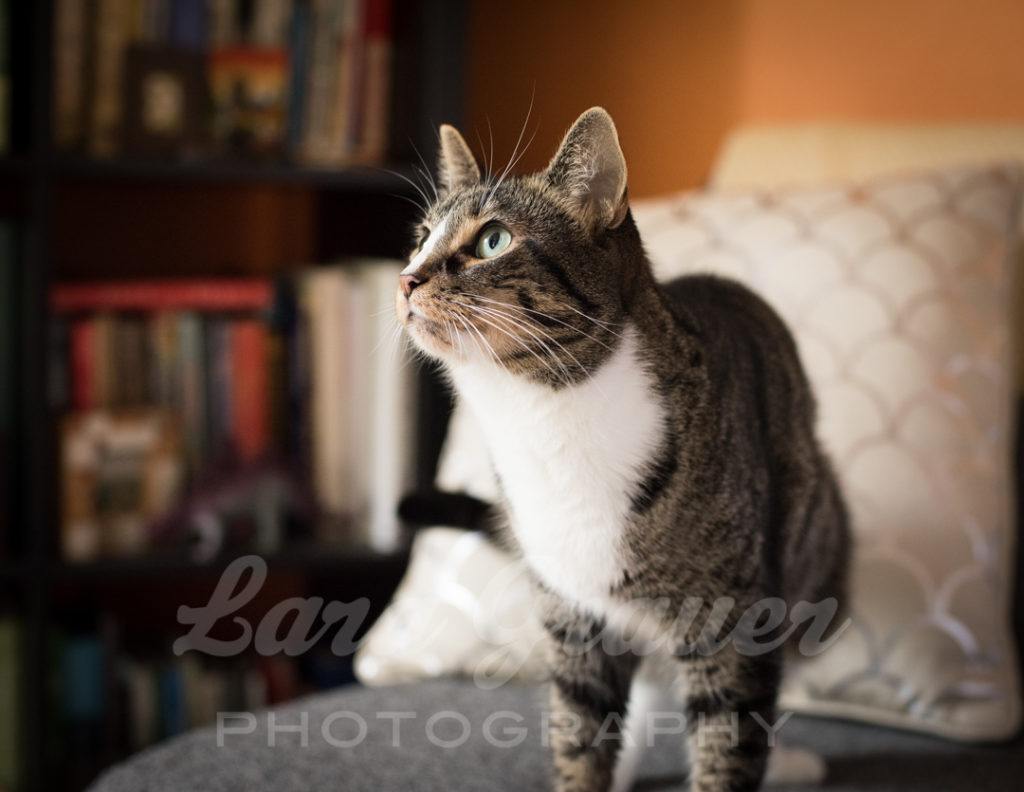 Billie came around every day to visit. With her sweet face, it was hard to resist her cuteness, and a bond was formed.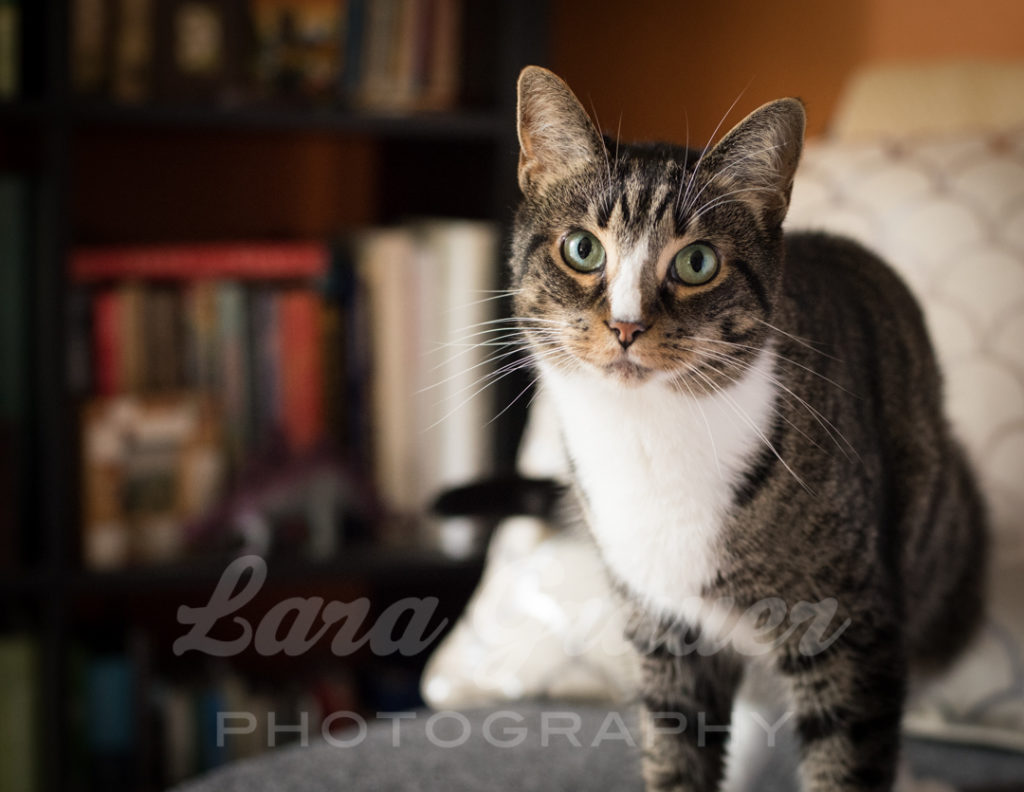 After a while, it became clear that this cat was something special. Her people took her to a vet to find out if she was microchipped, or if she really was just a stray cat hanging around the neighborhood. It turned out she was, indeed, microchipped, but after several attempts to contact the registered owner, the cat was deemed homeless.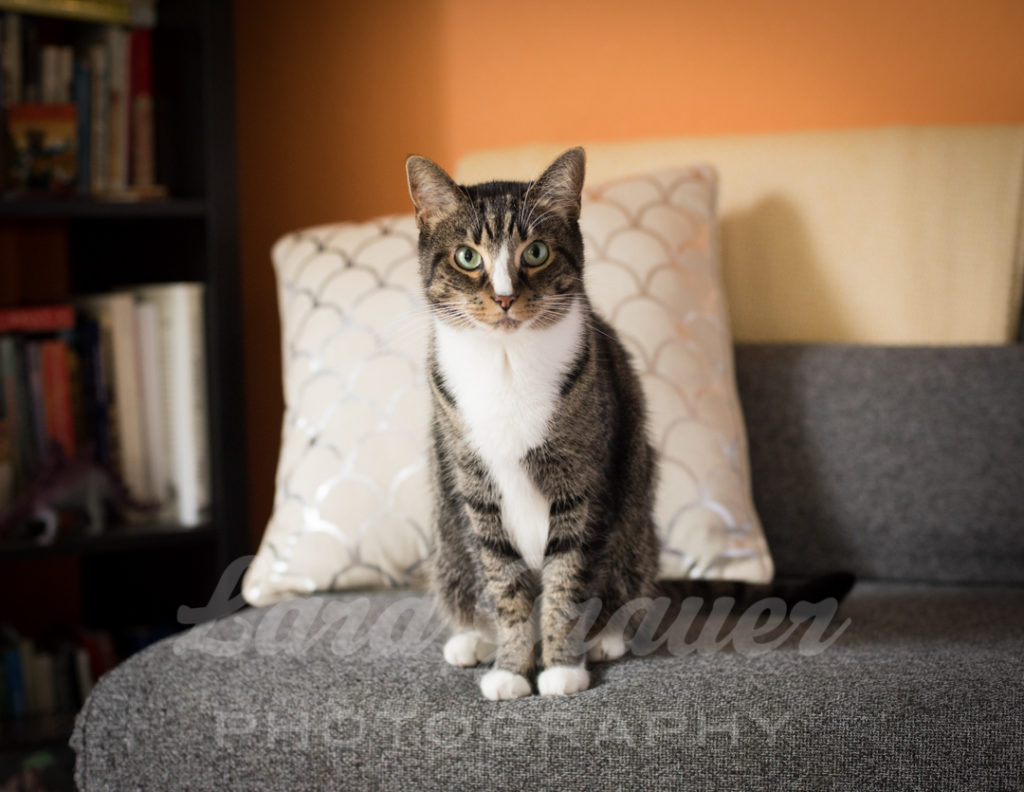 After going through all of the proper channels, the family decided to take the cat in as part of their family. Soon after, they moved across the country to Seattle, and made sure to pack the cat!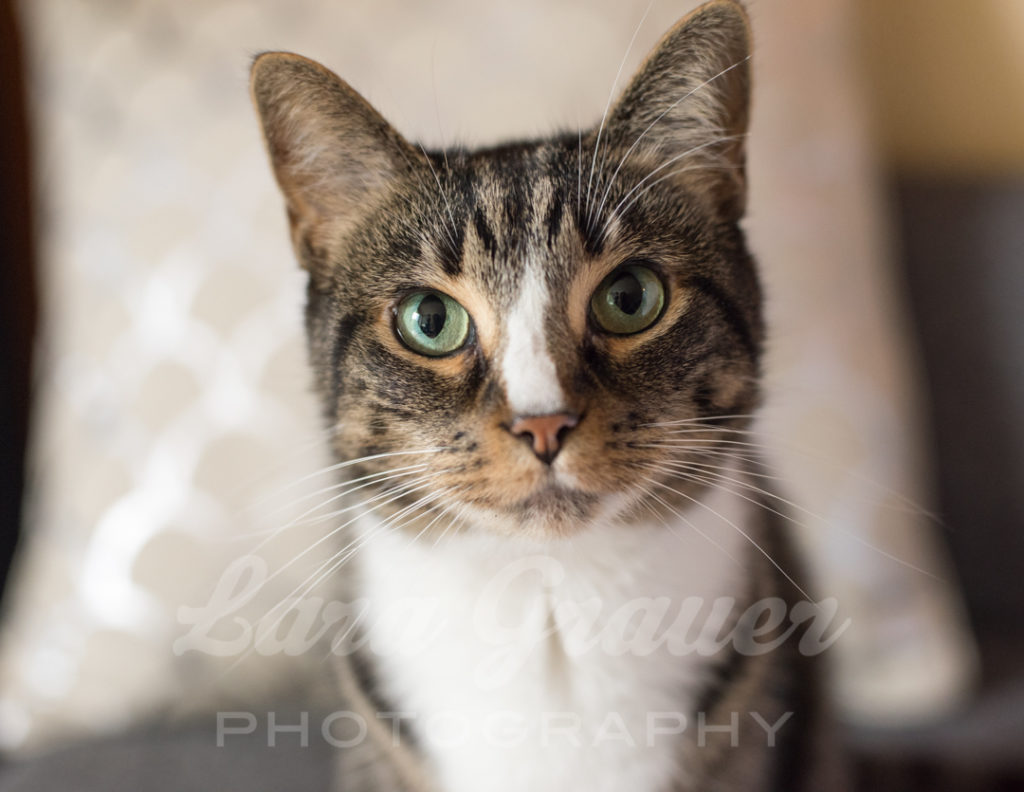 Billie Goat is now a treasured character in their home. They say they never felt the need to have a cat around, but they definitely love having this cat around!
The cover of the 2016 Lara Grauer Photography Cat Calendar features the one and only Billie Goat! If you want to support cats like Billie Goat, and other homeless pets in Washington, make sure to purchase your calendar today! Part of the proceeds will be donated to Pawsitive Alliance.