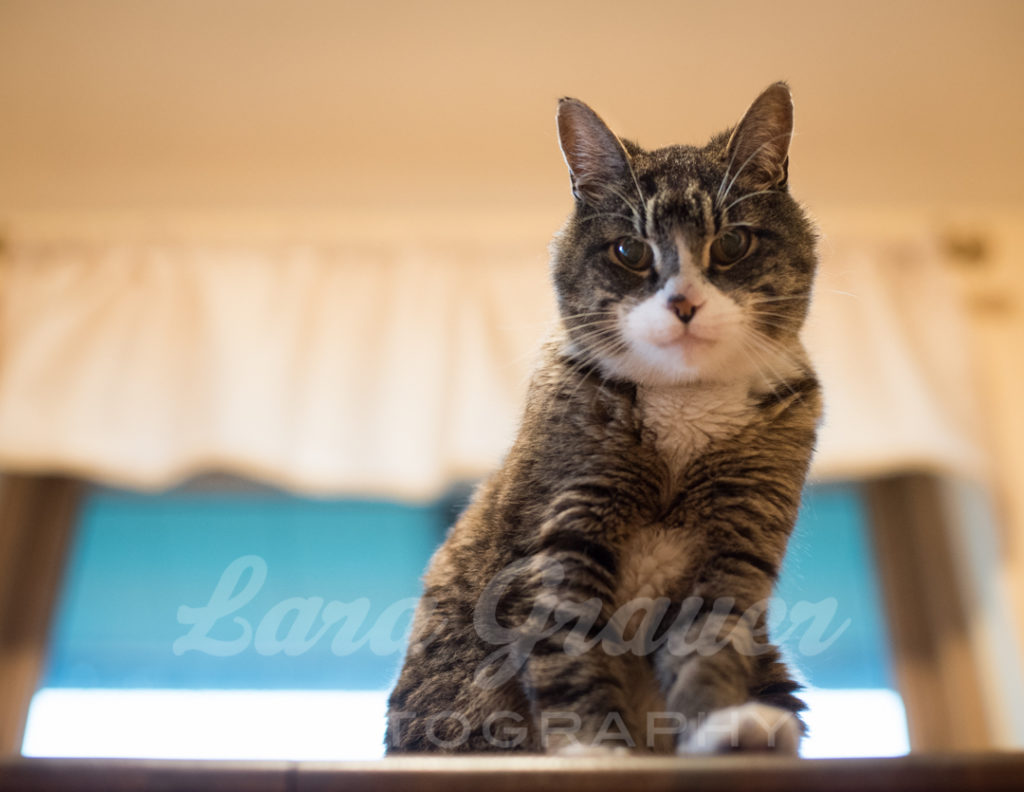 Earl picked an incredibly rainy day for his portrait session. Often times for cats, it doesn't matter. We hang around inside to keep them contained. But for Earl, outside is where it's at. But lucky for me, Earl will go along with just about anything. So, when I slid under the table to get this shot, he just watched.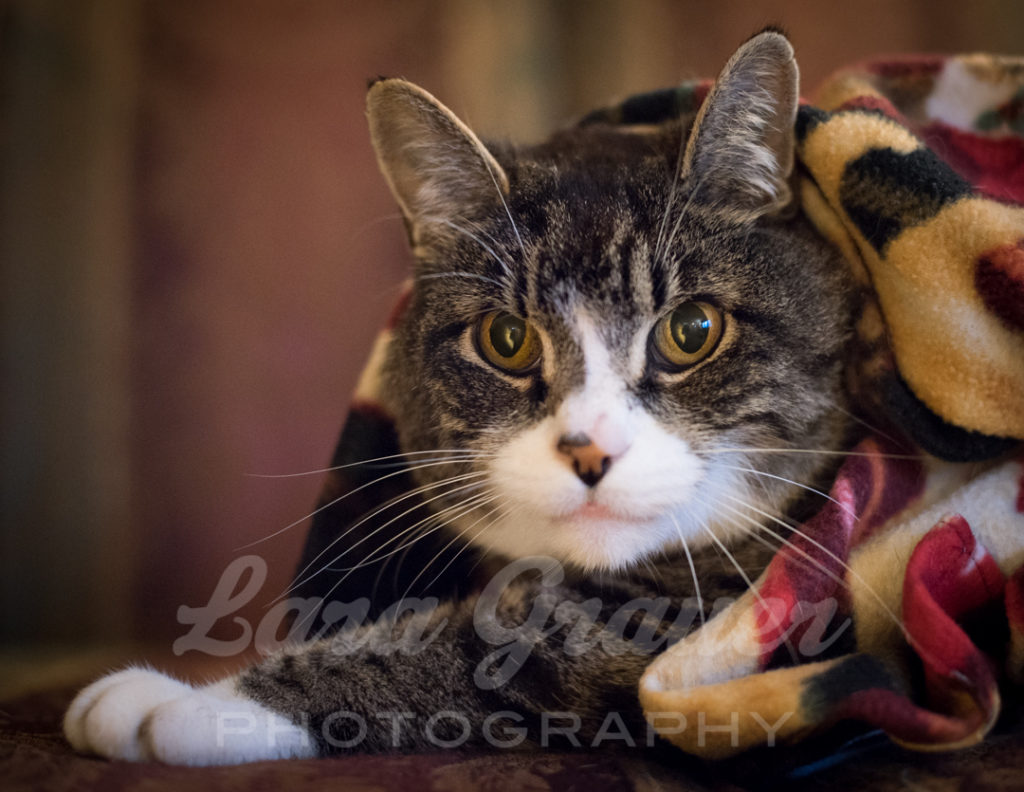 Since it was raining, I made him do a little more in the house. We wrapped him up in a blanket, and set up a little spot for him. He might look like he's trying to escape, but he stayed in that position for a minute or so, and only walked away when I pulled the blanket back from his head!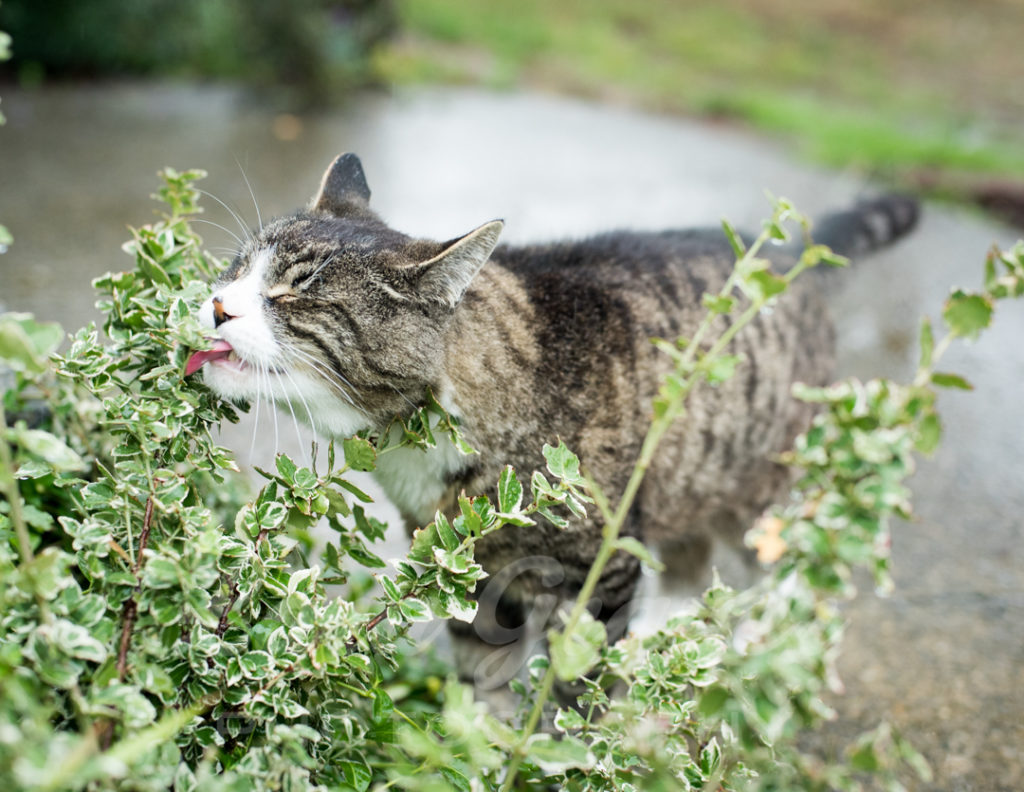 It was painfully obvious that Earl wanted to go outside, even though it was pouring rain. So we let him out. Apparently he really never goes much further than the front stoop. The image above is his Earl at his water bowl. He will only drink water from the plants outside the house.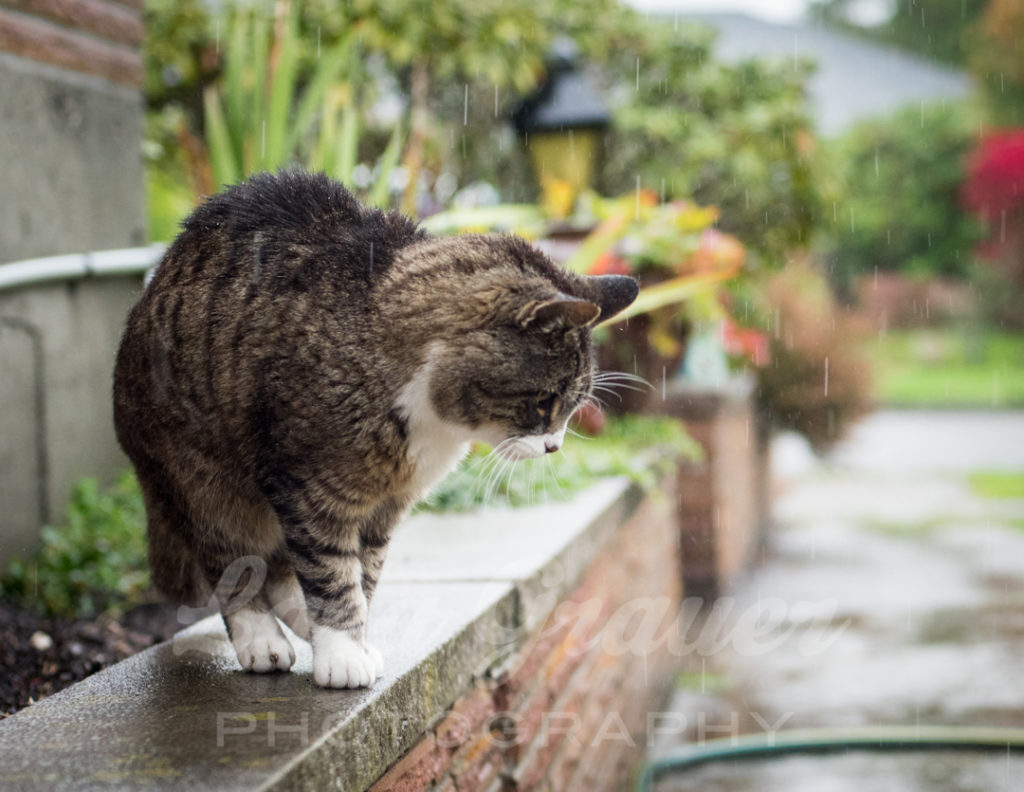 And this is the silly cat out for an exploratory stroll in the pouring rain. Isn't he adorable?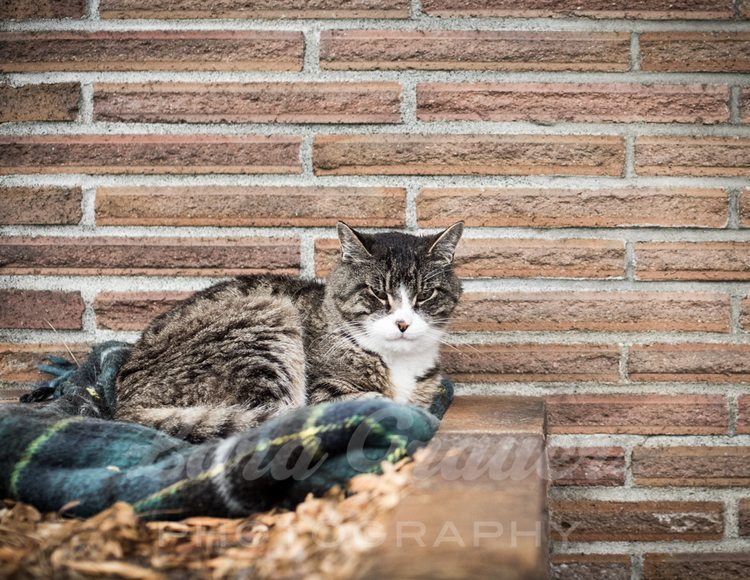 Most days, when you arrive at Earl's house, this is what you see. Earl sits to the side of the front door and greets the neighbors and any visitors After finding a comfortable position, Earl clearly felt right. He tolerated a few more photos, and then fell right to sleep. This guy is very cooperative, but he clearly knows what he likes.