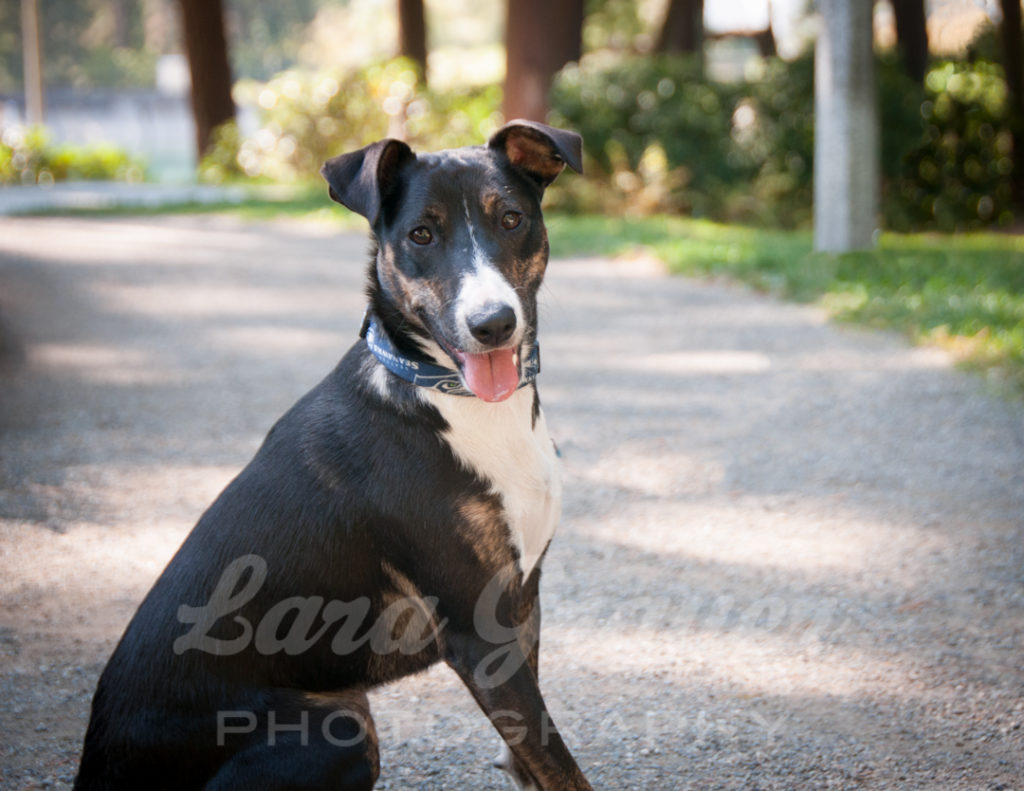 This is Max; short for Maxwell Marshawn. She's a sweet young girl, named for two awesome Seahawks players (one of whom has since moved on to another team). She's a true Seattle pooch!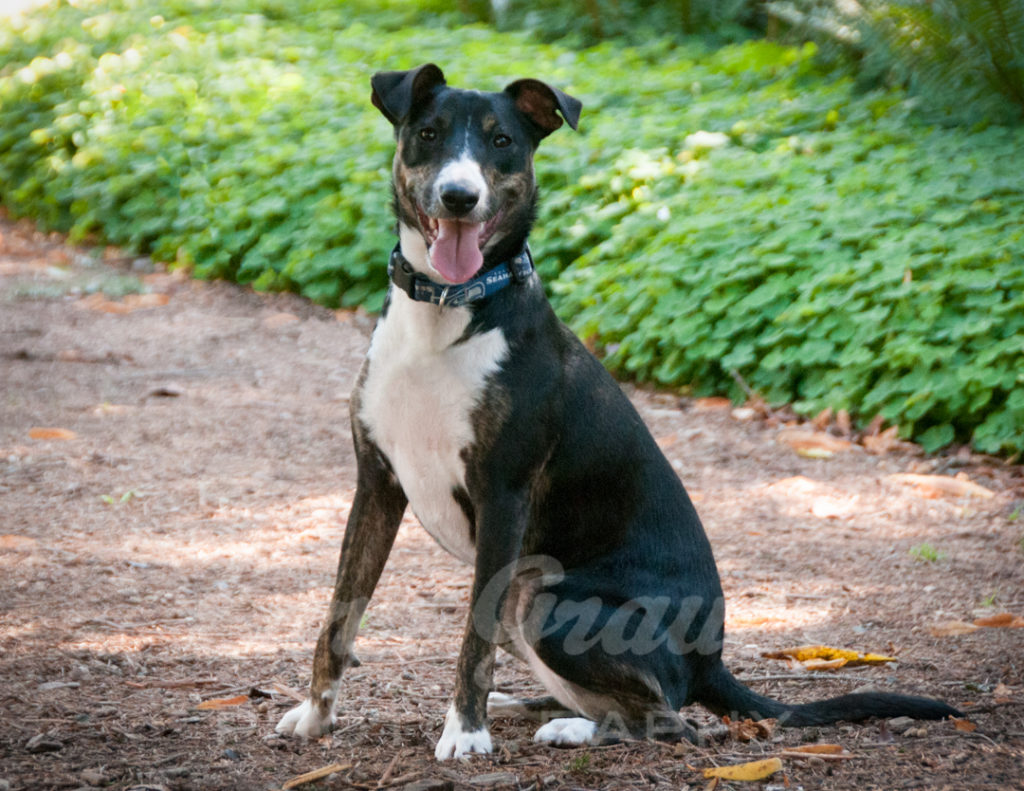 I had the pleasure of hanging out with Max at Volunteer park. She is an energetic young thing, poised and ready to chase and play with just about anything that can move on its own accord! She threw several hefty barks at the fish in the koi pond, the squirrels in the trees, and even a little boy who was running around with his parents!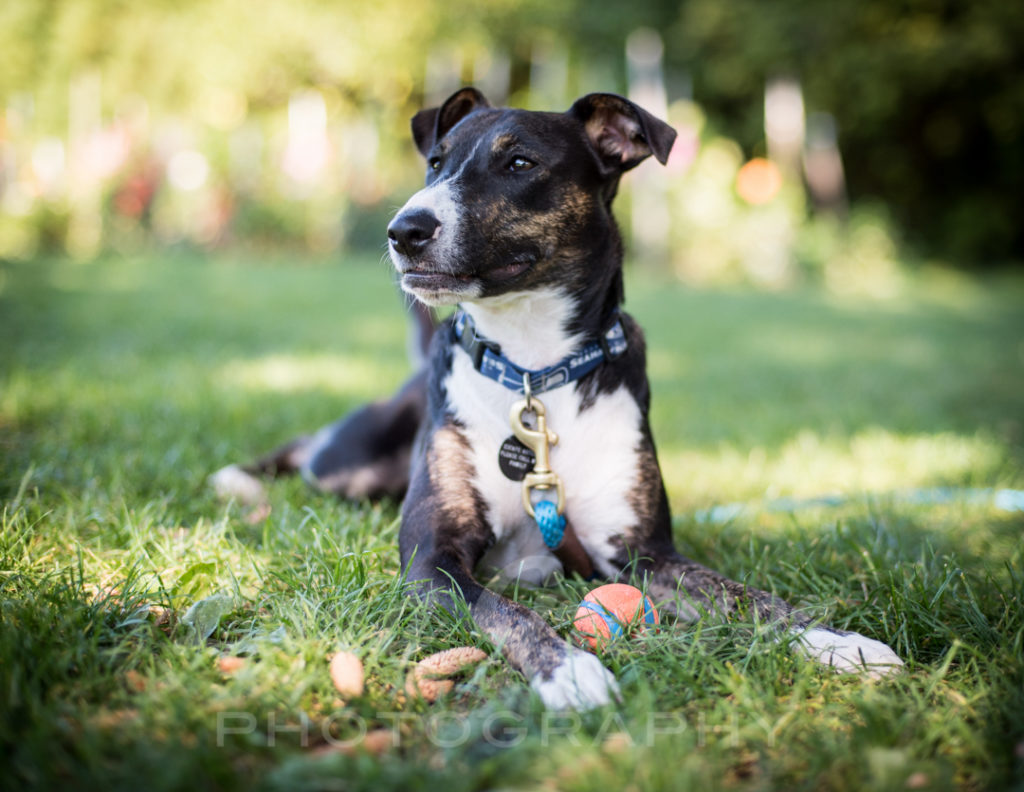 She's only about a year old, so she's still full of that puppy energy. Since she was so overcome with the desire to chase and bark at the creatures in the park, we found a spot in the shade to hang out in so there would be less distraction. As long as her ball was nearby, Max was happy to toss it around as I caught some more shots.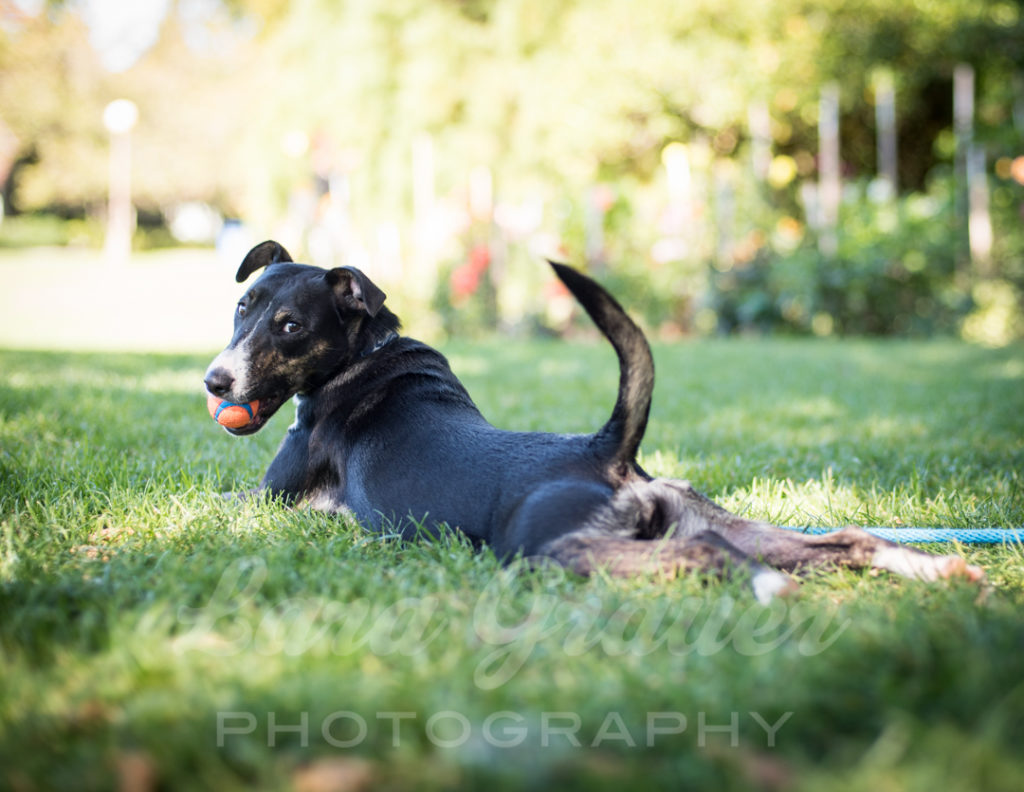 Max is one lucky dog. Her people are very committed to her happiness and well-being. They love her energy and goofy antics – and so do I! I'm thrilled that she will be helping raise money for Pawsitive Alliance in the 2016 calendar!