Calendar Session – Meet Pocket!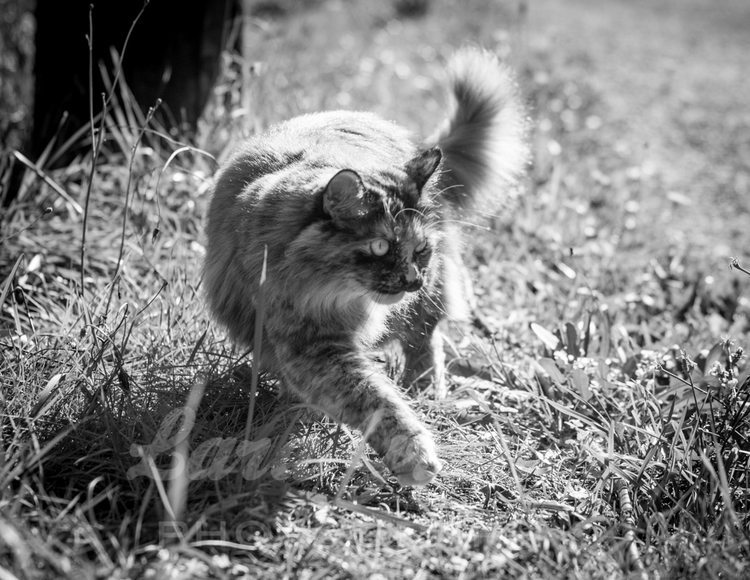 Pocket is a sweet little cat with lots of fur. Weighing in at just 6 pounds, she earned her name because she can practically fit in your pocket! When I arrived at her house, she wanted nothing to do with staying inside. Her owner assured me that if we let her out, she wouldn't go very far – and thankfully, she was right.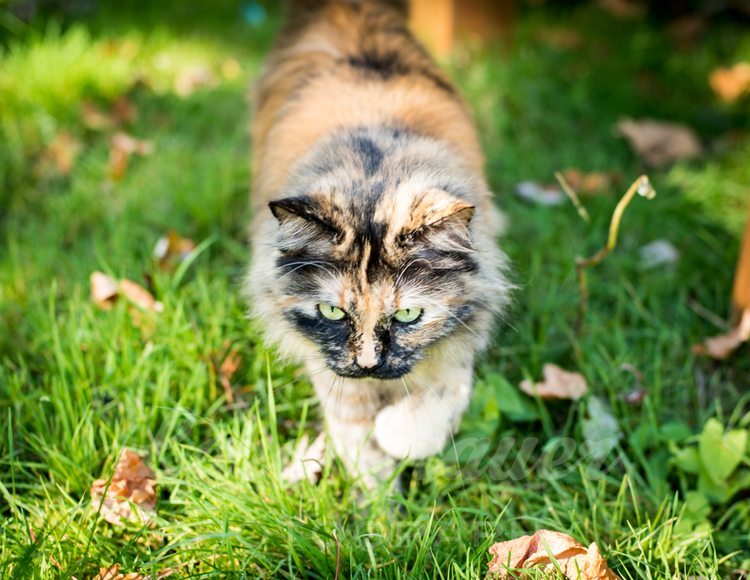 This cat was very friendly. There's no doubt about that. She is a cuddly kitty who loves her people! At the same time, she really wanted nothing to do with me. She was willing to tolerate me being around, but eye contact was hard to come by! When she got scooped up off the ground, she finally gave me her gaze and I got to really see those gorgeous green eyes.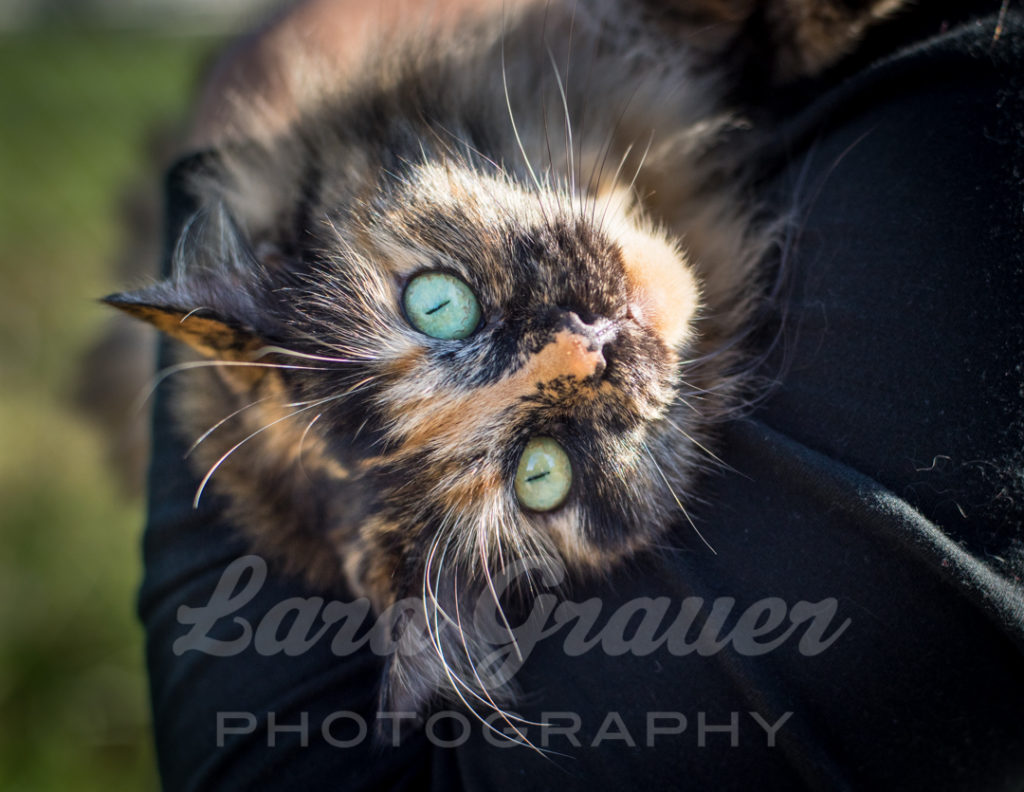 One of the things that makes Pocket unique, is the funny splash of black across her mouth, that resembles a well-groomed mustache! Every time I look at this shot above, I think her name should be Paco rather than Pocket!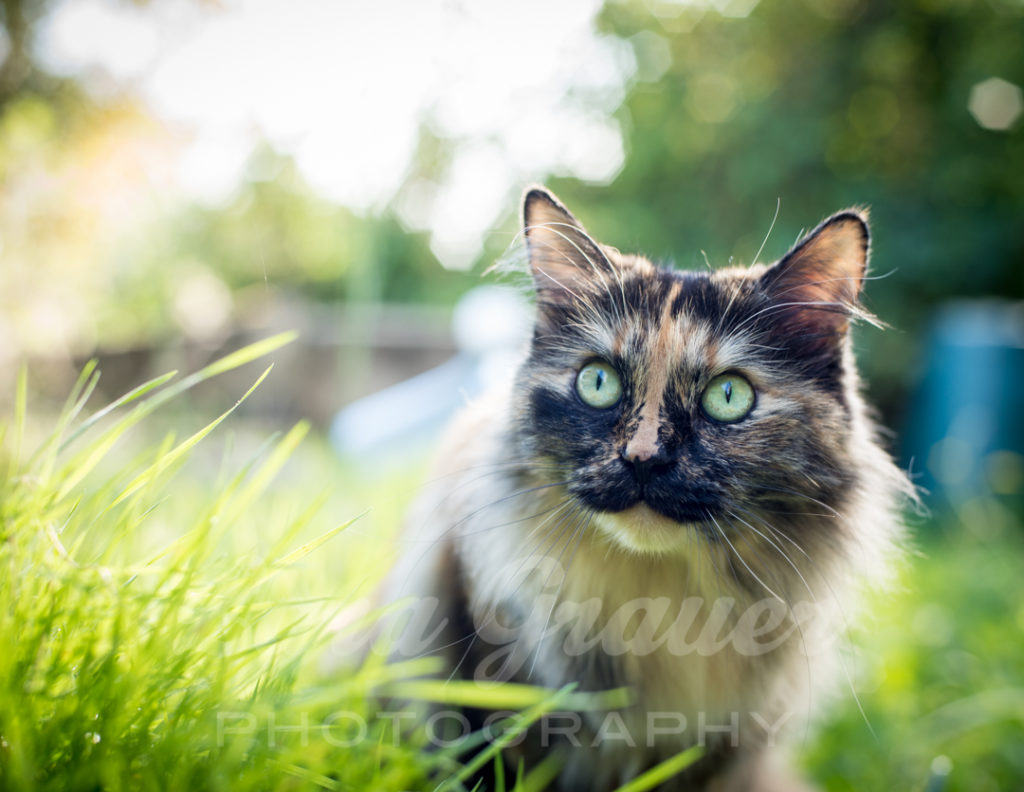 This sweet kitty can be yours to look at for a month when you buy one of my beautiful 2016 cat calendars! Or, if you prefer, you can buy a calendar that features rescued dogs. They make great gifts, and a portion of each purchase will support Pawsitive Alliance, so why wait?