Calendar Session – Pictures of Poppy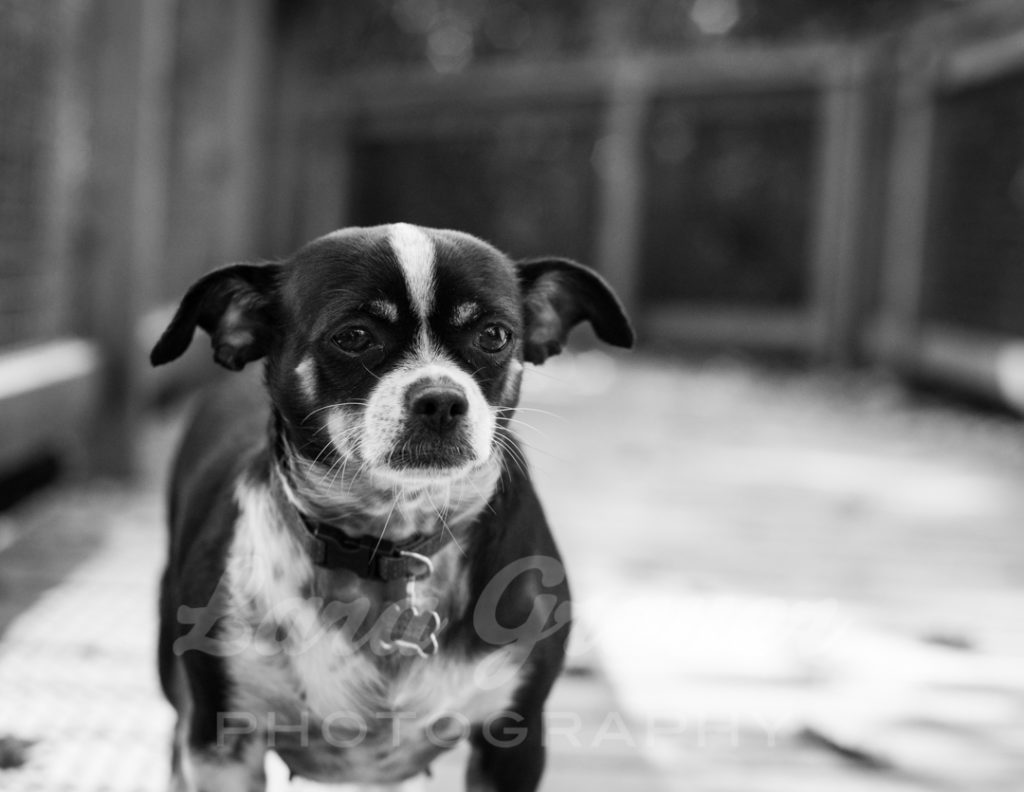 Poppy. She's a cute little pug-chihuahua mix, who loves to be a lap dog. Her personality is calm, quiet, and cooperative. That is, until she spies a dog on a leash. When that happens, all bets are off! She barks and barks, as if her volume might knock the leash off and set the dog free!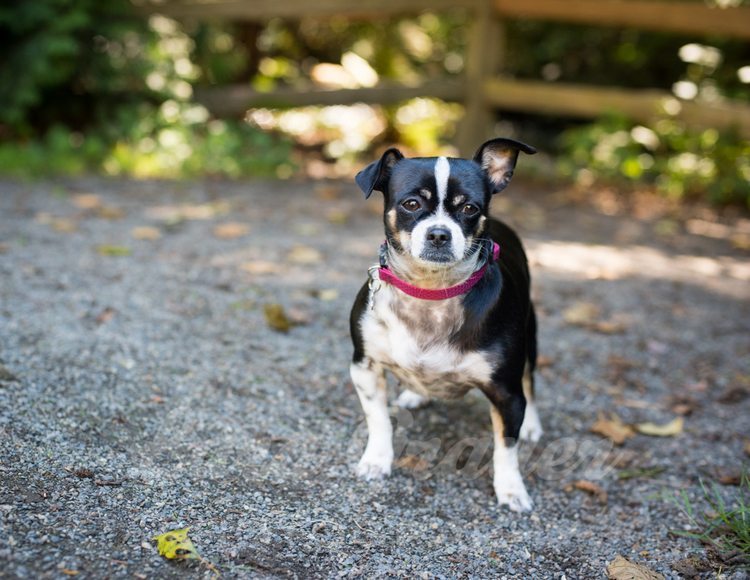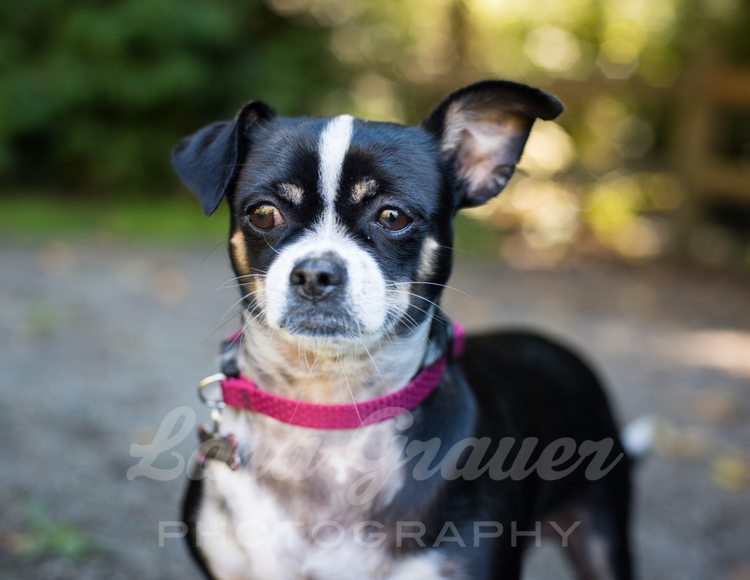 During our time together at Carkeek Park, we hung out on the trails along the creek and shaded by trees.
It was a beautiful day. I got the feeling Poppy thought so too.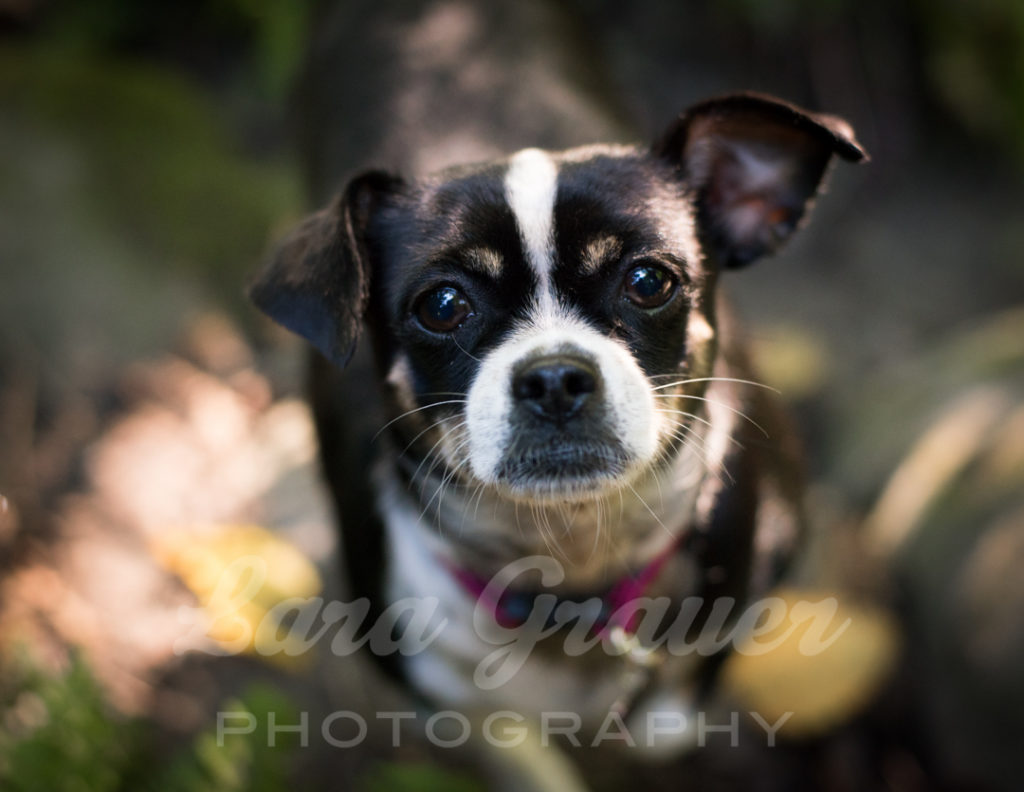 Poppy spent some time at Puget Sound Rescue before finding her current home in December of 2014. She is clearly a happy pup, and enjoys the companionship she has found with her new family.