Calendar Session – Posy the Scaredy Cat
Posy is a little shy. She wasn't all that interested in meeting me at first, but everywhere she could truly hide had been closed off, so she didn't have a lot of choice. She was sort of ok with me being there after a few minutes, but when I approached with my camera, it was all over!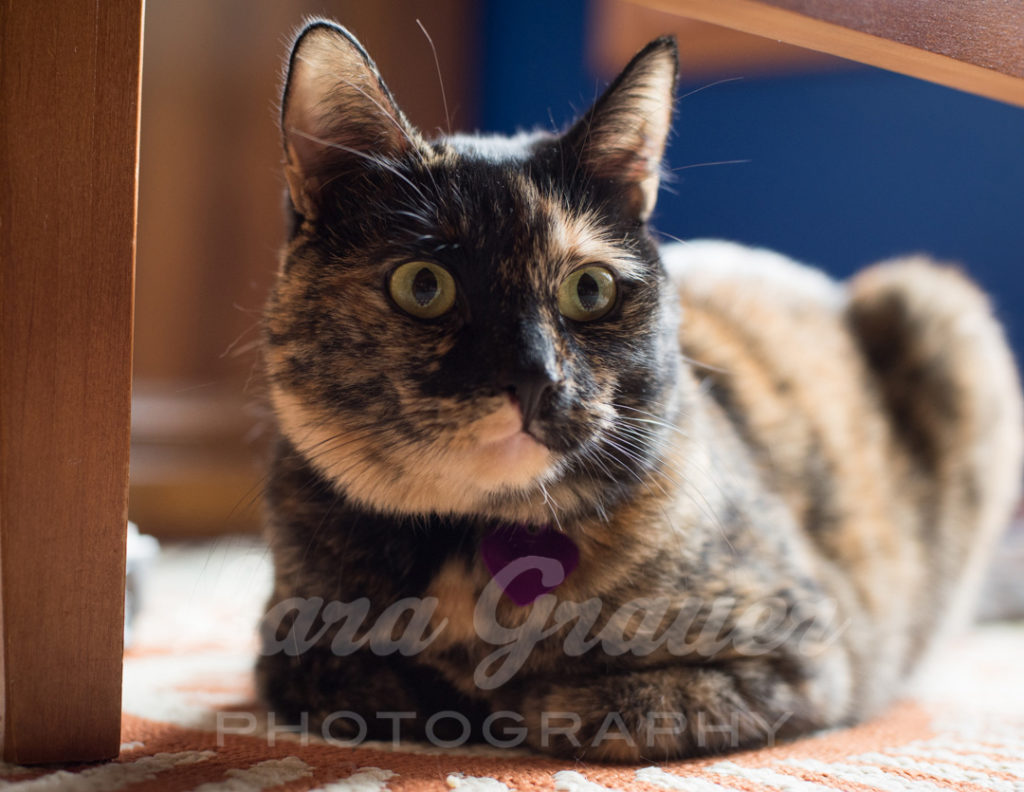 Every time she saw me bring the camera to my face, she turned and ran away. Eventually, this led her under the dining room table, where she laid for quite some time. To get the above photo, I had to lay on my stomach, and hold the camera stretched out, away from my face. If you know much about a DSLR camera, you'll know that there typically is no viewfinder on the back screen. So I was shooting blind – something I haven't done in a very long time!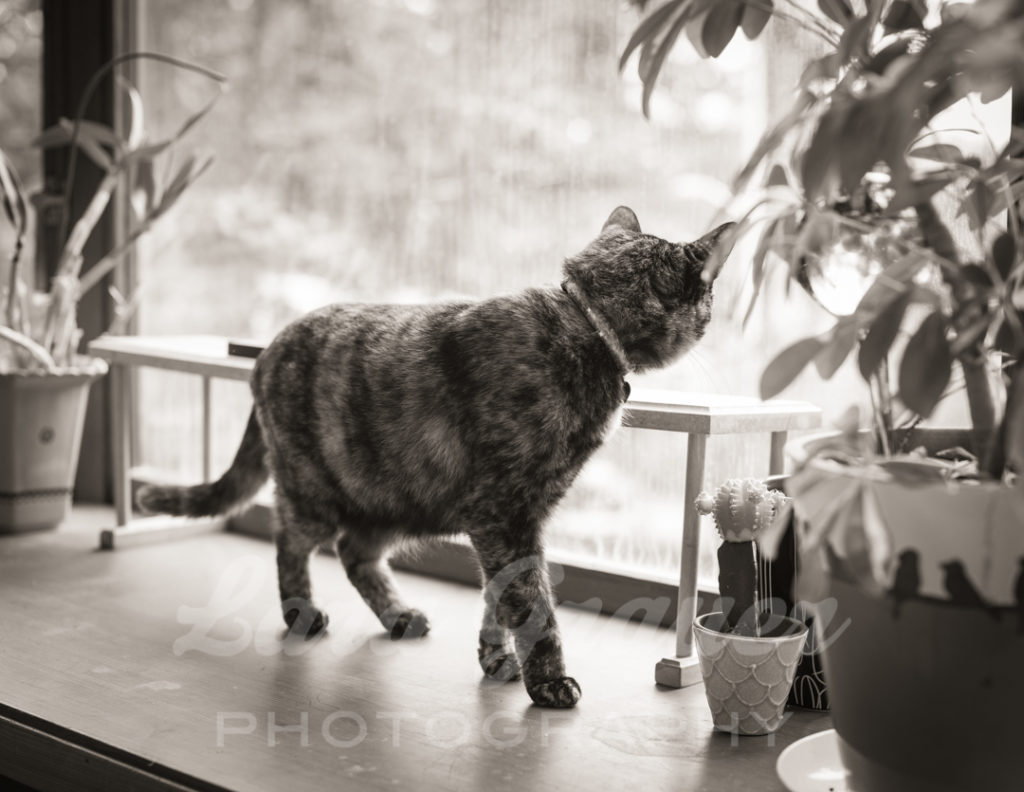 The thing that I was grateful for during Posy's photo shoot was that she didn't feel the need to stay hidden in one place for long periods of time. She was happily lured around the room with her favorite toy – pipe cleaners.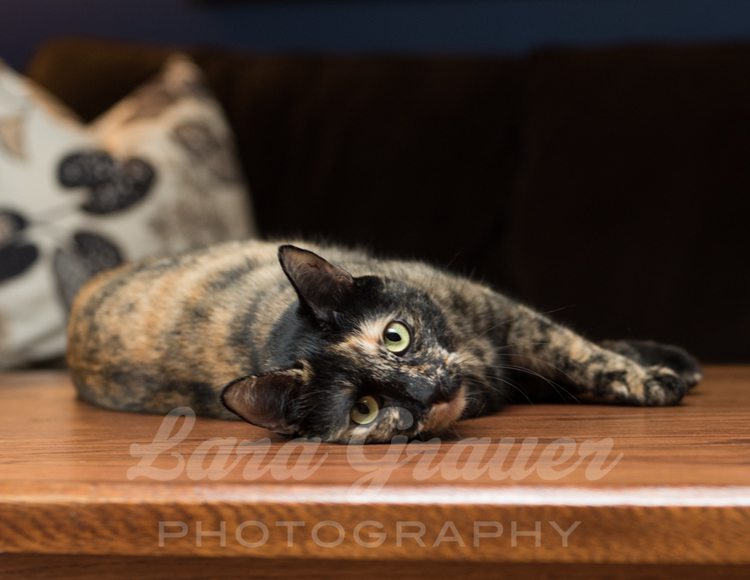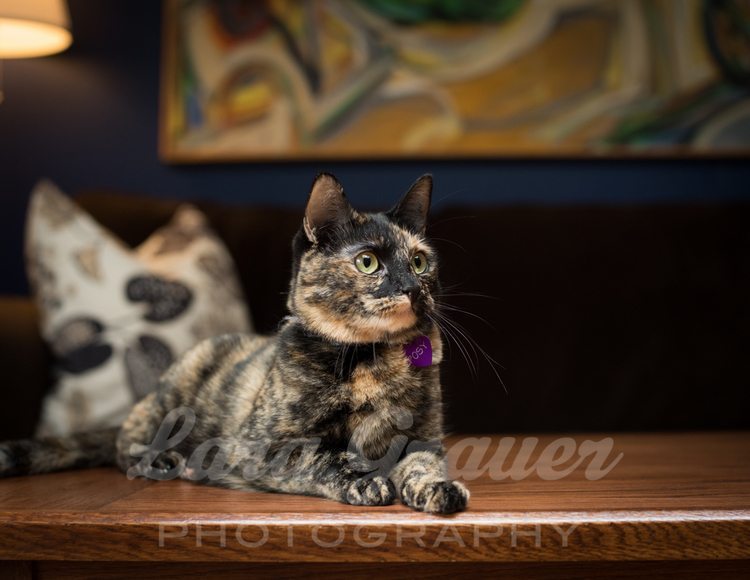 Eventually she got used to me being there, but really only stayed in one place when there was a toy to distract her from my big face-blocking box.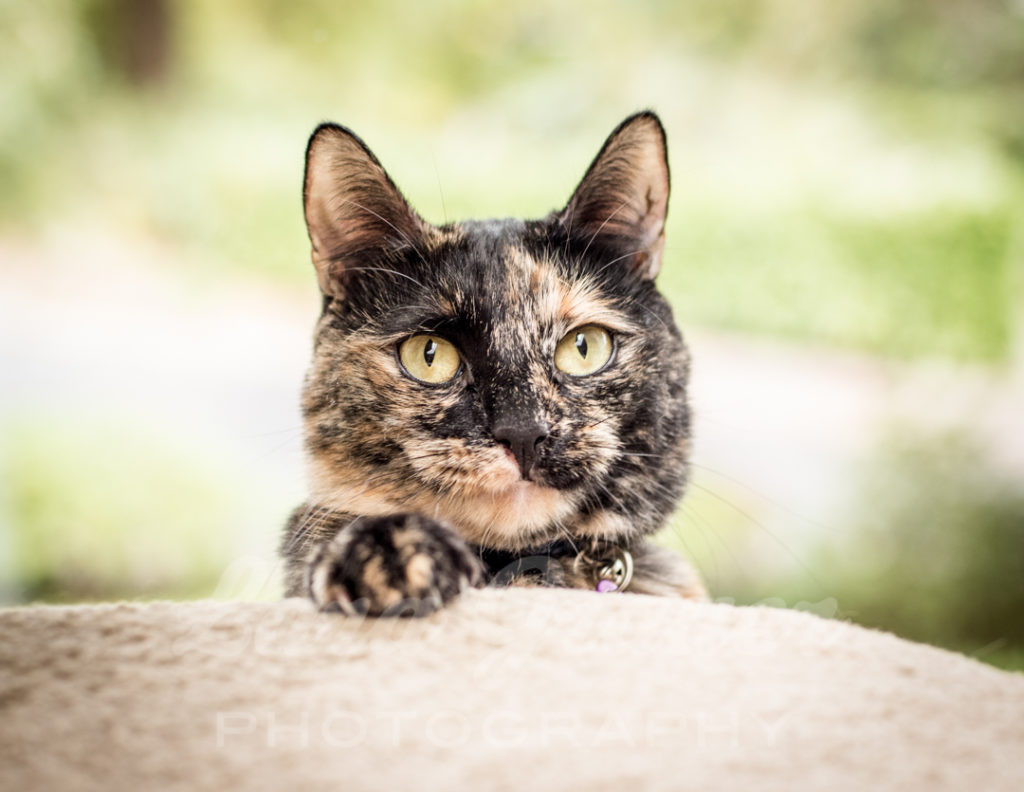 Here, she paused from chasing a pipe cleaner on a string to wonder – yet again – what I was doing there, and why I kept interrupting her fun!
Posy is a funny cat! Sweet, silly, and a little bit shy. She will be featured in my 2016 Cat calendar, which you can buy here. By purchasing a calendar, you will also be helping to support Pawsitive Alliance – one of my favorite animal charities!