Calendar Session – This is Chuy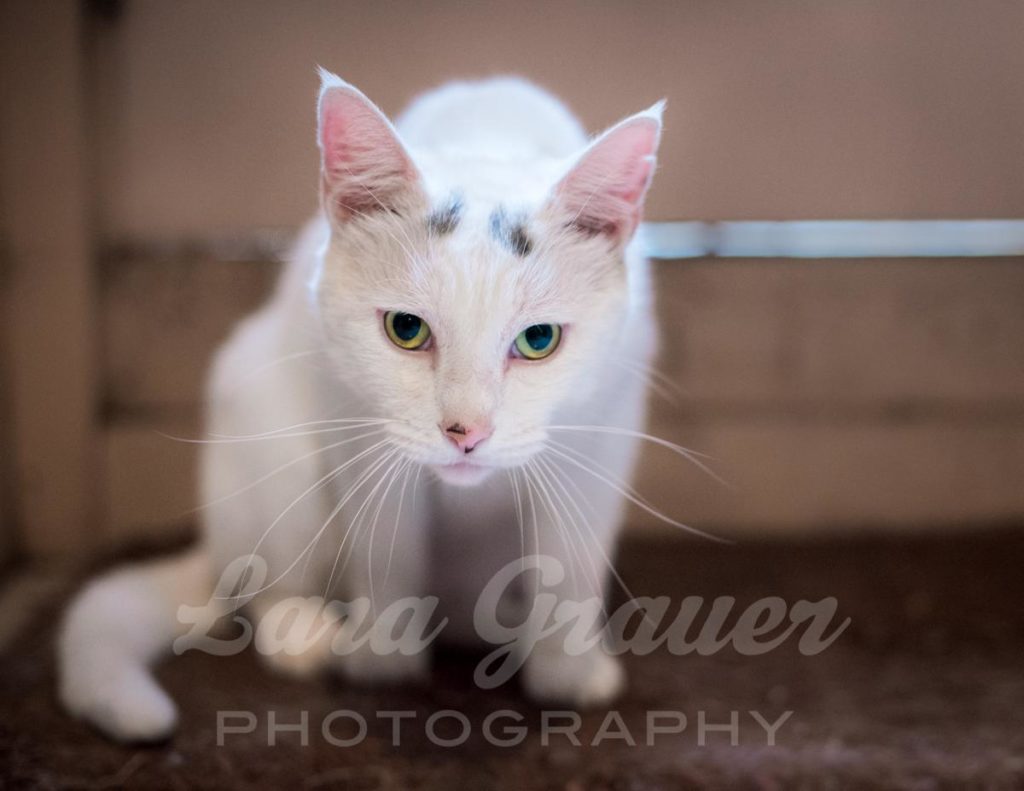 Chuy is an OUTDOOR cat! In every sense of the word. This cat thrives outside! Chuy's owner couldn't guarantee that she would be able to have him in the house when I arrived for our session, but luckily, she was able to confine this hunter to the house before I got there.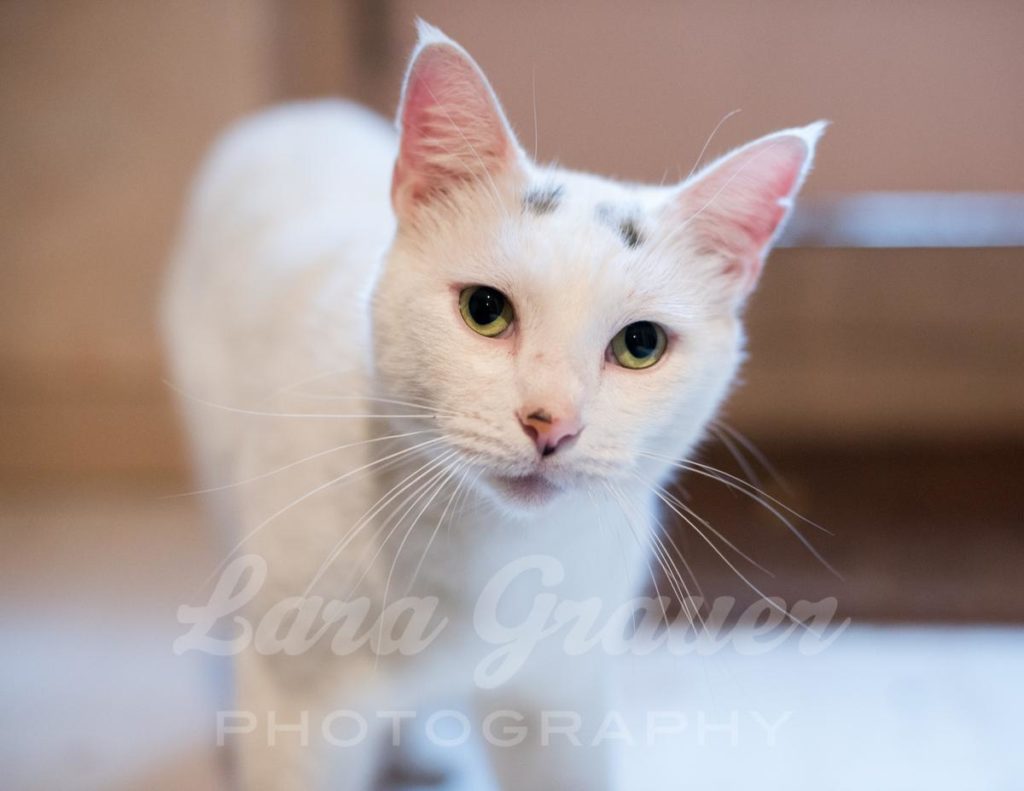 When Chuy goes out, he patrols the neighborhood. He hunts for birds and rats, and checks in on the neighbors' dogs. He even accompanies a dog on many of his daily walks!
The majority of the time I was there for the photos, we worked to distract Chuy from the windows and doors. My camera was of interest to him for a short amount of time, but there wasn't much that would keep him away from the building's exits.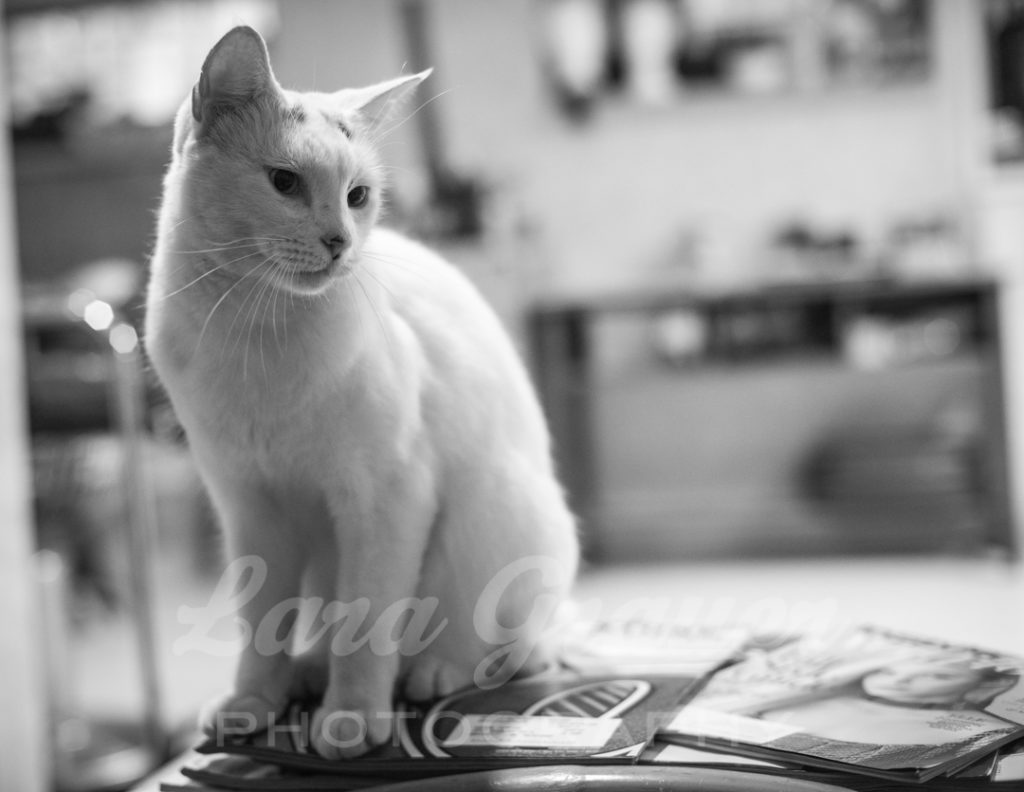 We hung out for a while in their in-home hair studio and gave Chuy cat treats. It was enough to keep us busy for a few minutes, but every time the offerings slowed down, he headed back to the door and requested that one of us open it.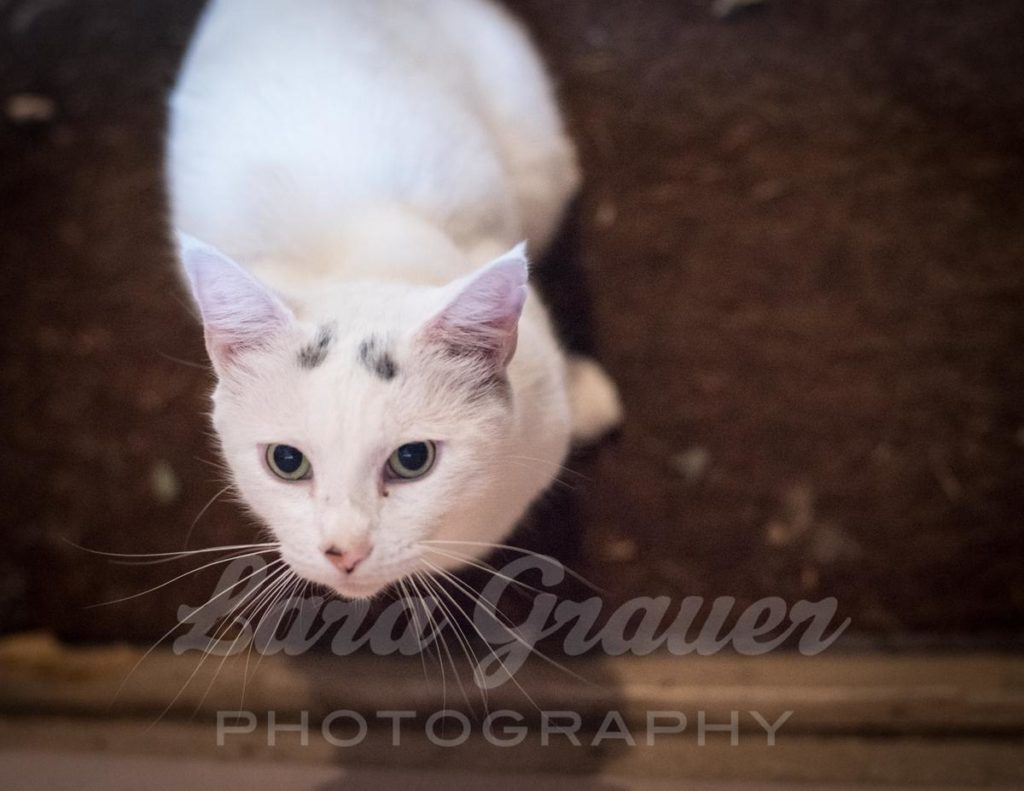 Chuy waited by the door long enough for me to know I had a few good shots, so I decided to let him out and see what I could get. Less than 30 seconds after I opened the door, he had vanished! He didn't even give me time to adjust my camera settings! I have nothing to show for our time outside. I can tell you I heard a squirrel chattering to my left, and after that, I never saw Chuy again. Something tells me he's just fine…