Lara Photographs Seattle Cake Artist Kristina Dillard
Kristina Dillard is an artist to the core. She uses baking and dancing to express her creativity the most. Her cake baking company, Kiss me Cake, provides delicious and beautiful gluten-free cakes for her clients' special occasions.
Kristina is also a dancer, choreographer, and producer. She once created a beautiful sugar flower headpiece for a dancer in one of her shows. When she mentioned that to me, it reminded me of some portrait work I had seen from the talented Sue Bryce, and we decided we had to do our own artistic and stylized portraits with this headpiece.
When Kristina arrived for her session, I was really excited to see all of the details she had thought of. She brought a tray full of sugar flowers, the beautiful headpiece that inspired it all, a bag full of makeup and cake-inspired accents, along with her beautiful flowered corset and tulle skirt.
We turned on some music and got to work.
Kristina is a truly inspiring artist. She has magical ideas, and never hesitates to find a way to implement them. She sees beauty everywhere she turns, and she doesn't let anything stand in her way of expressing and celebrating it.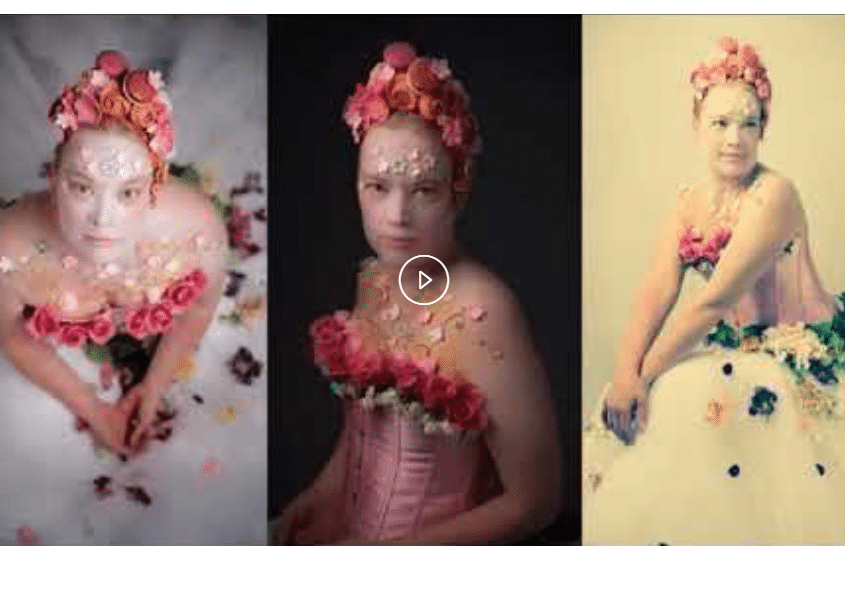 How do you want to be photographed? If you can dream it, we can do it. Call me so we can talk about your next creative portrait session.