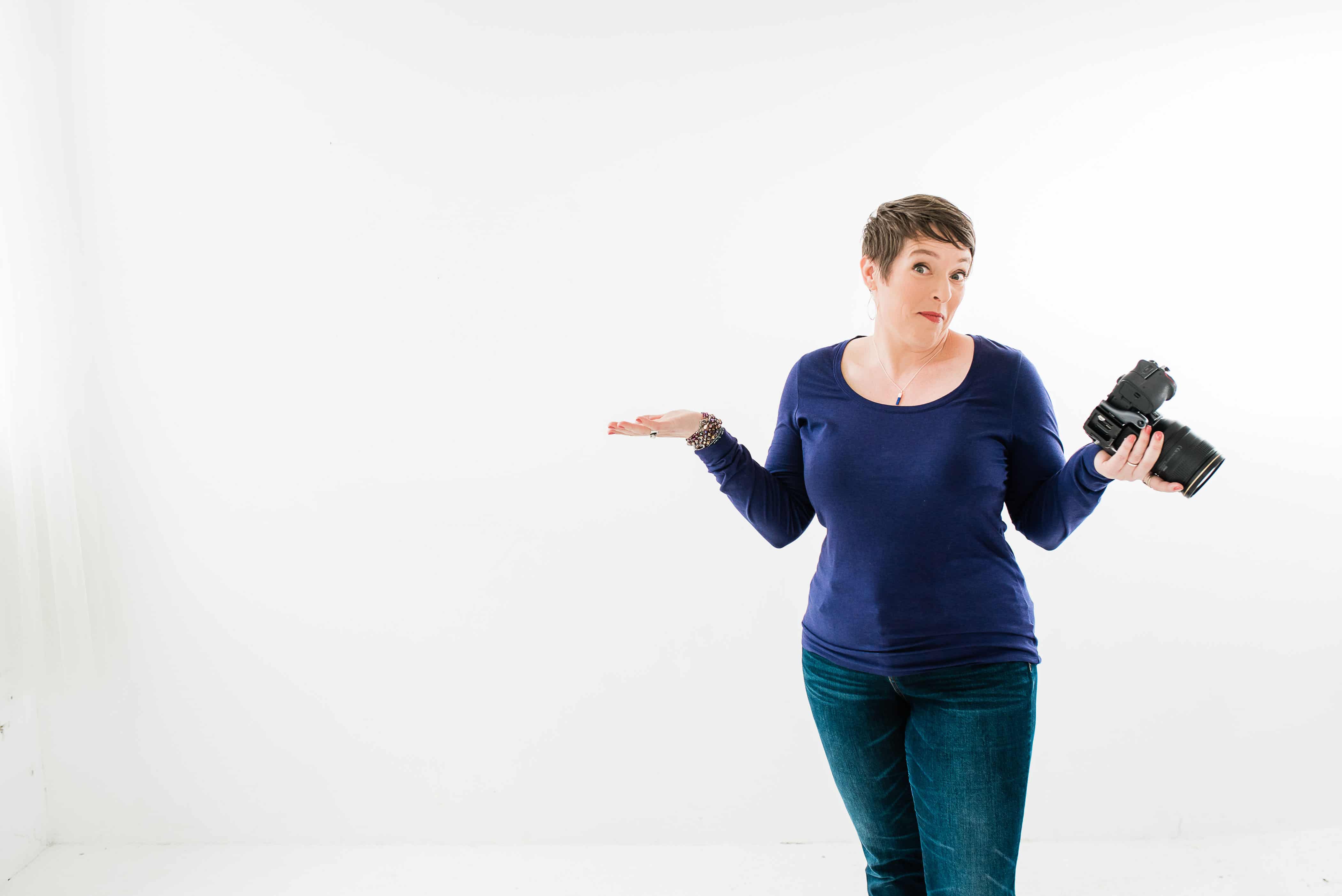 Got Questions?
Your Photography FAQs answered by Seattle Photographer Lara Grauer
How much do photographers charge for family portraits? / How much does it cost to get family pictures?
Just like there's a wide range of prices you can pay for a pair of jeans, there's also a wide range of prices you can pay for family portraits. Every photographer offers different products and services, so it's important to discuss pricing early on in the process. At my Seattle Lara Grauer Photography studio, we aim to provide you with maximum value from the beginning to end. Our three types of portrait sessions vary in their level of service, so the cost to get started will range from $495 – $1290. Depending on your personal needs, that may be all the money you spend, or you may want to purchase beautiful Legacy Albums, Impact Wall Art, or Masterpiece Mixed Media Paintings. It's completely up to you what you decide to buy, so whether you spend hundreds or thousands is for you to decide.
What should you wear for a family photo?
Designing a family portrait is something that Lara Grauer loves to help you with! There are a lot of things to consider when you're choosing clothes for your photo shoot. You want to consider both color and style. Color is important for the general aesthetic and harmony of the portrait, and style is important for conveying your attitude or personality, and coordinating with the style of your home decor. You can choose jeans or other casual clothes for a laid-back, every-day story, or go for beautiful special occasion clothes for an aspirational portrait that shows how stunning your family is when you're in your "Sunday Best." How do you want to feel when you look at your photos? You should think about how the colors and style will evoke the emotion you're going for. How will your clothes look against the background? What colors and styles are in the room where the portrait will hang? What colors look good on you? What colors will be agreeable to everyone in the portrait? Lara will help you through the process of choosing clothes and designing portraits that fill your home with love and beauty!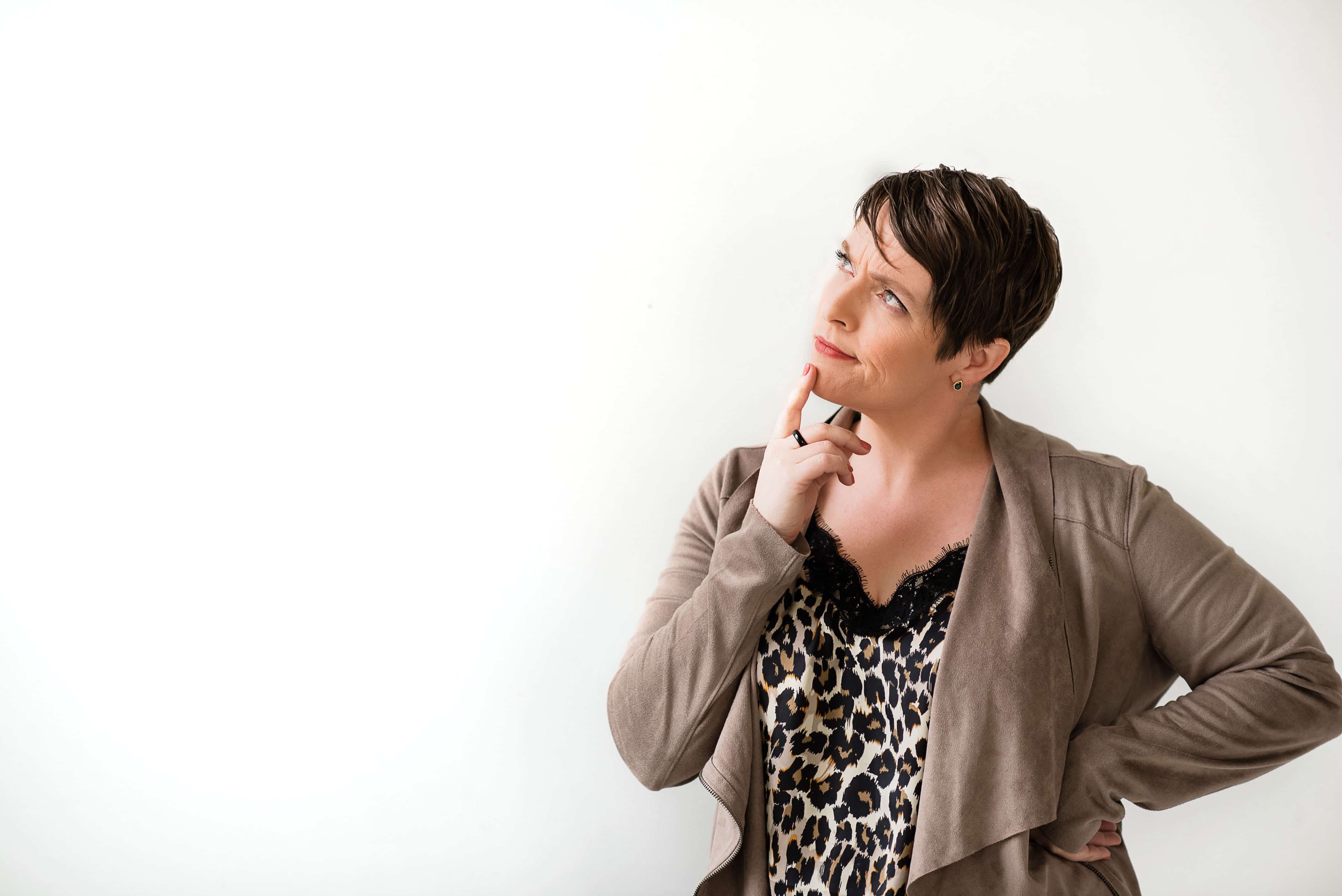 What is the best color to wear for a headshot?
Color choice is very subjective, and dependent on what you want your headshots to do for you. Black is always a safe choice, but there is no wrong answer when it comes to color, so be sure to give it some thought! If your business or brand uses a particular color, you might want to coordinate with that. If there's a color that looks good with your skin or your eyes, then you should try using that too. Sometimes a pop of color can work to break up a monotone website or brochure design, so it's important to consider where your headshot photos will be used. You also want to make sure that the clothes you choose won't clash with your makeup or any accessories you're wearing. Lara always recommends bringing several outfits to a photo session so you can try different styles and colors. When you see the photos, your favorites will quickly become clear, and you'll be glad you tried some different options.
Should you/I smile in a headshot?
A smile is warm and welcoming. Most professionals want to look friendly, and a smile can be a great way to make a friendly impression. Sometimes a subtle smile can be enough, though, as long as it's backed with warm and confident body language. It's best to find a photographer who understands how posing and body language interact with facial expressions. That way you can trust them to direct you throughout your session. Having that trust will allow you to be relaxed so you can shine your light in your portraits.
What should I wear for a professional photoshoot? / How should I dress for a professional headshot?
Your clothes should reflect the expectations of your industry, while also bringing out your personality. It's good to stay within a range of expectations for your field, but it's really good to stand out and get noticed. So it's important to express yourself through clothing, posing, and facial expression. If you are in a conservative industry like banking, then professional clothes are important. You will want to use your body language to show your unique appeal. If you are in a creative industry like architecture or graphic design, then you have room to express your style and personality through your clothing. Your professional goals will help dictate what choices to make for your clothes. As a general rule, solid colors look good in portraits, and form-fitting clothes with sleeves help you look slim. When you're unsure, these are good rules to follow.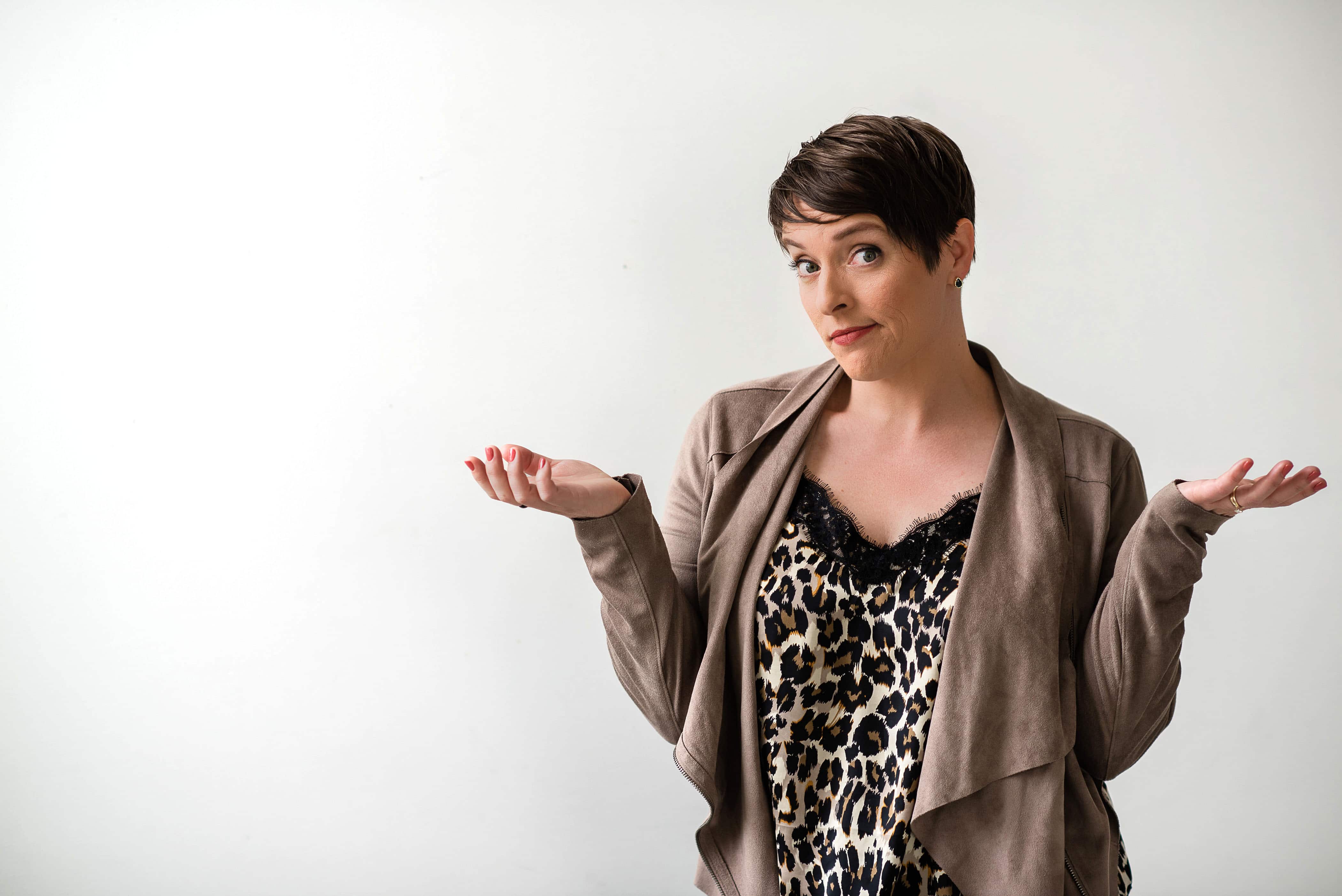 How do I style my hair for a headshot?
Headshots should look like you, so you should style your hair the way you would on a typical day. You want to be easy to recognize. Having your hair professionally styled is a good idea, too. It's good for taking care of stray hairs, controlling cowlicks, and giving your hair a healthy shine for photos. This lets your personality take center stage instead of your hair. Lara Grauer works with a professional hair & makeup artist so that nothing is overlooked and you look like the best version of yourself!
How much makeup should I wear for my pictures?
Makeup is very helpful in making you look your best in portraits. Your Seattle photographer, Lara Grauer recommends makeup for all of her clients – male and female. A "no makeup" makeup look is a great approach for professional headshots. Something bold is best if your goal is to show off your glamorous side. The most important thing is to look rested, hydrated, and healthy – and that is best achieved with an even skin tone. Lara Grauer wants you to look your absolute best, so she works with professional makeup artists who know how to apply makeup for professional lighting. That means you don't have to arrive wearing any makeup at all! Lara Grauer Photography provides everything you need.
Let's Talk
As a leading professional Seattle photographer, I can promise that each photo shoot receives my very best. I'm available for regular bookings at my Lara Grauer portrait & pro headshot photography studio located on Seattle's northside. Use the form below to email me with any questions you might have about your portrait and headshot photography session. I look forward to hearing from you!