Art in your inbox – January Edition
Earlier in January, I flew to Atlanta, Georgia for the annual Imaging USA professional photographers' conference. I spent the majority of my time meeting new people and learning from the best. However, I did bring my camera, and the view from my hotel window was pretty cool. I found some time to prepare a few images, and I wanted to share them with you. I hope you enjoy seeing pieces of the world through my eyes from time to time.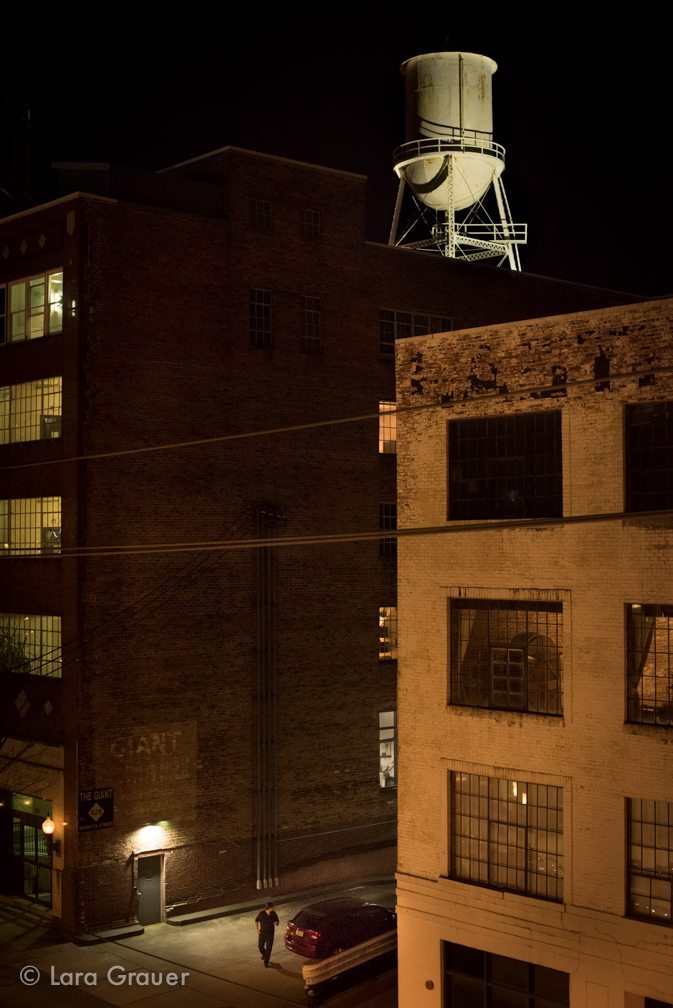 This photo was inspired by Sam Abell, a National Geographic photographer. He talked a lot about setting up a shot, and then waiting. Waiting as long as it takes. This frame was cool to begin with, but the car and pedestrian made it cooler. I'm glad I waited.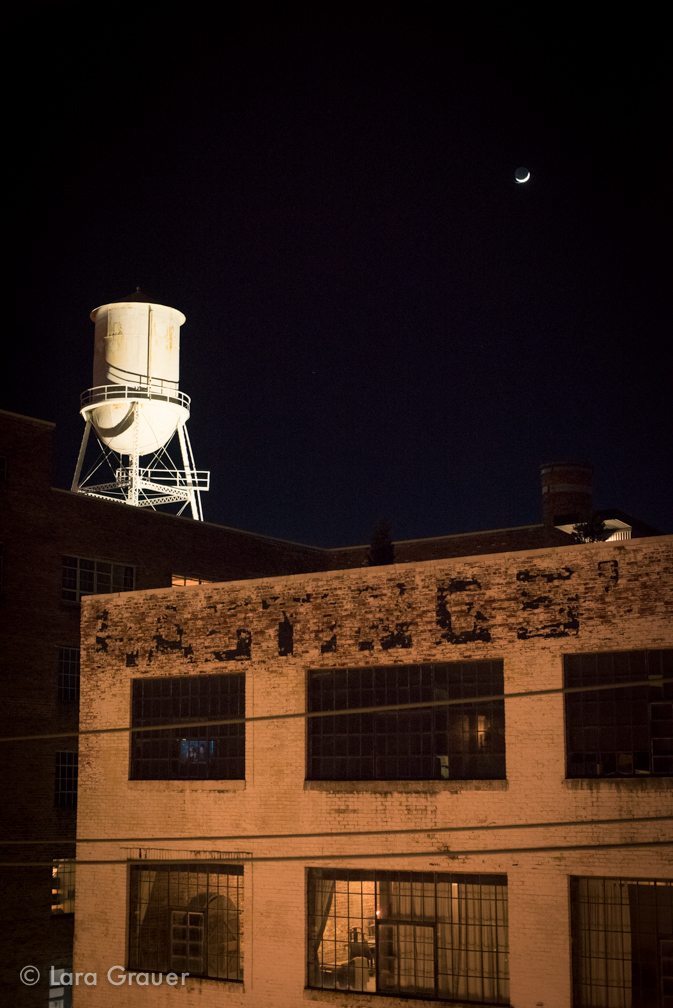 I call this image "Rooftop Water Tank Under the Crescent Moon."  It was a beautifully clear evening, and the dramatic lighting on this water tank creates the impression of emotion. The swooshed shadow across the tank mimics the shape of the moon, and looks like a big contented smile.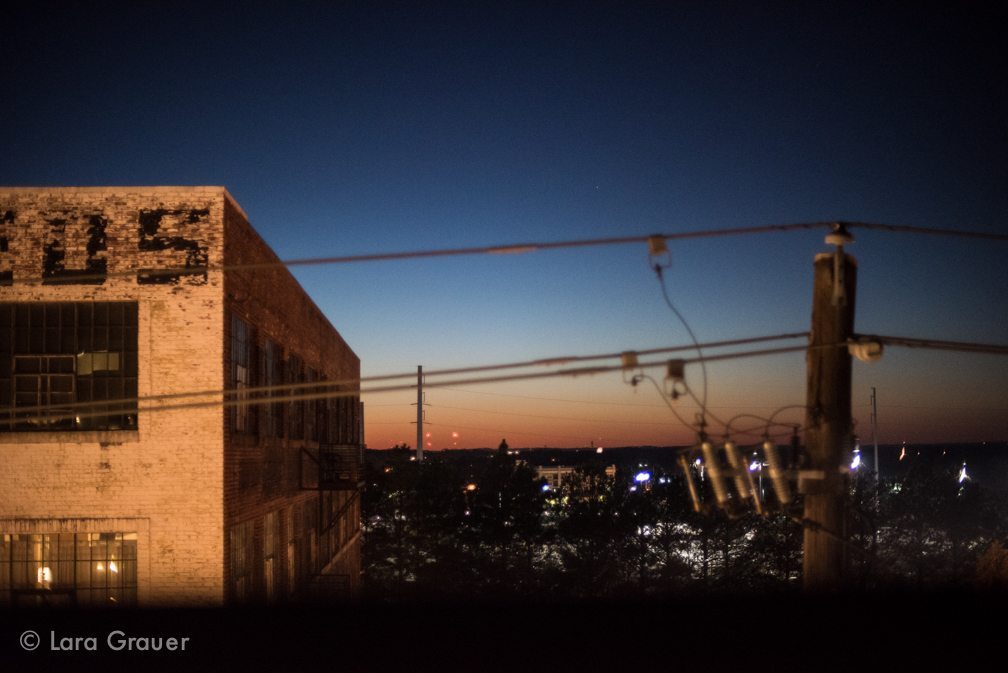 Just after sunset, this view was quite compelling. The worn out letters on this building took me through many avenues of thought. In the 5 nights I stayed, that facade never got boring.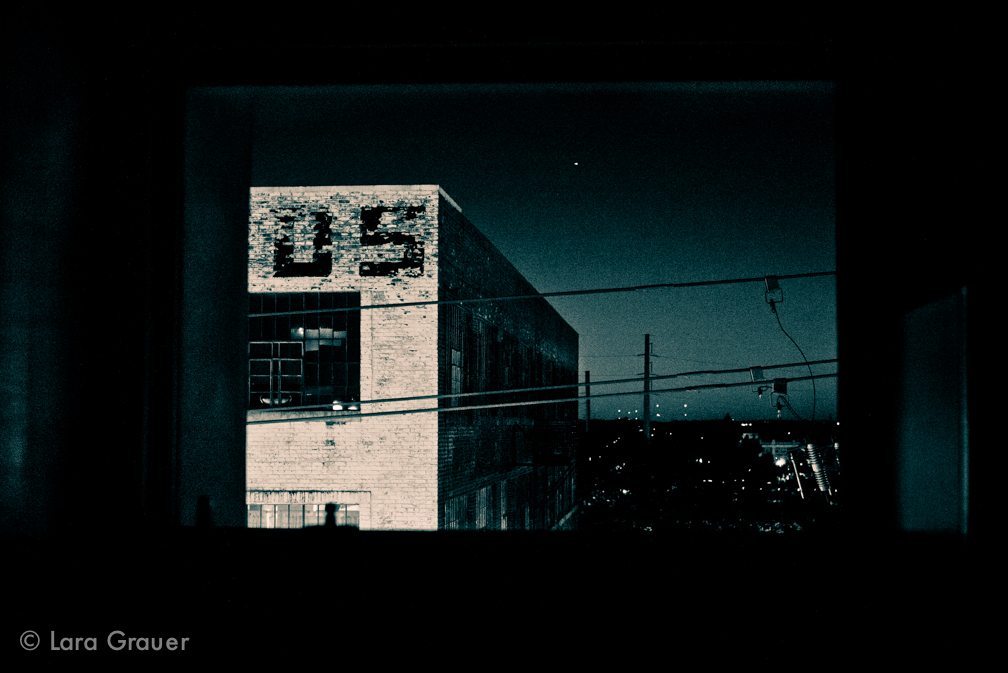 To finish off this set of images, I thought this steely-blue look was really pensive and interesting in this context. It feels reminiscent and nostalgic. Framed through the window, the world looks far off. It makes me contemplate what goes on out there, and where I might fit within that context.