Today I'm writing with a bit of sadness for the loss of a pet. We inherited two guinea pigs from a friend over the summer – two brothers – and last week, one of them passed away. His name was George, and he was so loved. The kids shed countless tears for his loss, and they continue to talk about him every day.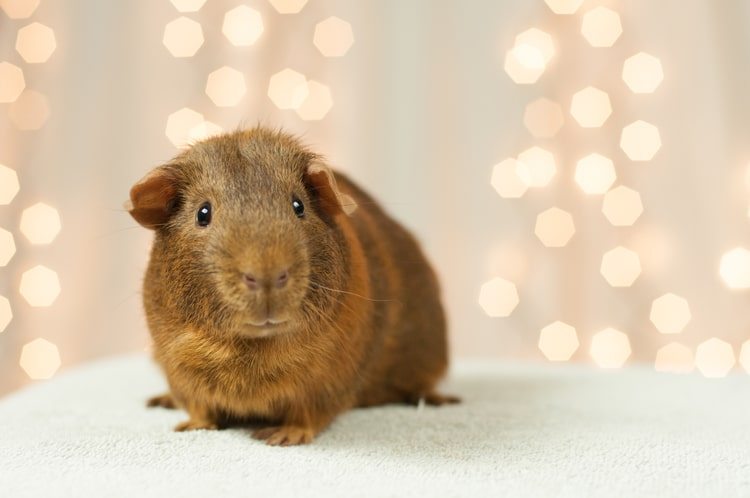 The day he died, both kids were so distraught. The animal hospital we took him to gave us a cute clay memorial with George's paw prints and his name in it. We were so glad to have it, and by a stroke of luck, we also had some nice portraits I had taken of those goofy piggies when I was preparing for the Canine Christmas Extravaganza with Pawsitive Alliance.
I remember thinking that day that I should photograph the guinea pigs since I have everything set up, and "you never know." It was a quick and dirty photo shoot – I was interrupting a piggie play session – so I didn't get a ton of shots. But I got enough to get some cute ones, and now one of George's portraits is framed with the clay memorial and hanging above the cage.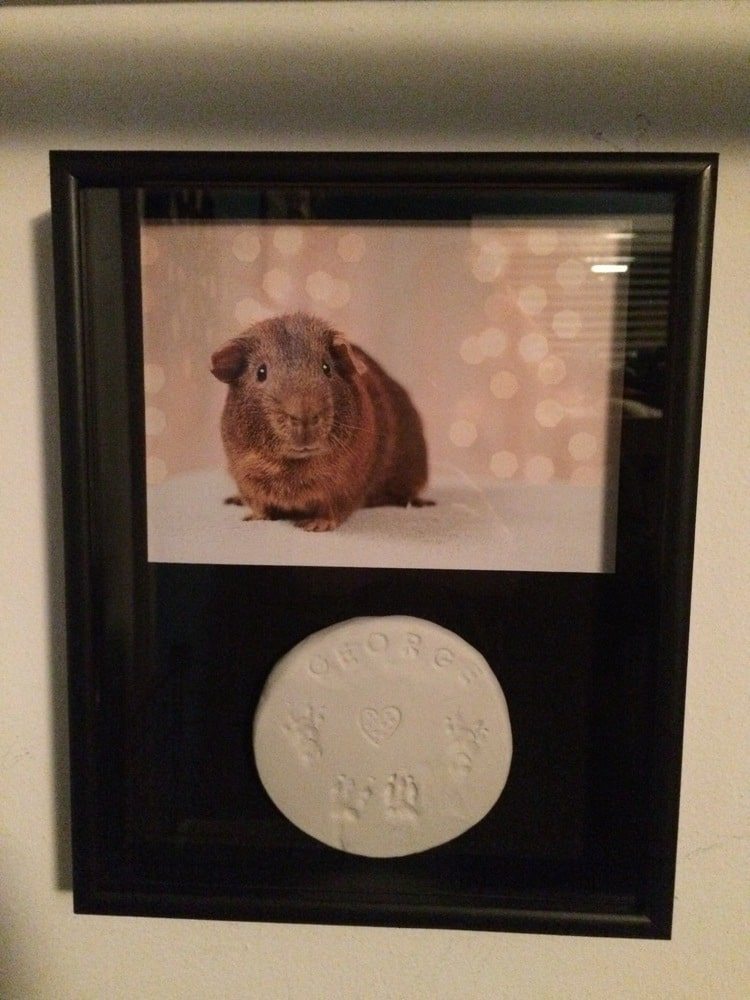 That portrait of George went a long way in easing the pain of his loss. It is amazing how poignant it is. George lived with us for only about six months, and he wasn't even three years old. We all felt like he should have stayed with us longer. But he had other plans. I felt extremely thankful that at the very least, I had taken a few minutes to photograph these critters that my kids were so proud of. Now we can look at his photo every day and be reminded of his cute little habits and silly noises. I never thought I would feel this way about a guinea pig.
George's brother, James, is still hanging out with us. He seems pretty healthy and cheerful, so we expect him to hang around for a while longer. We're considering adopting another piggie since James is still pretty young, and these guys do best when they have a companion. If we do find a good match for James, I will be sure to take some great photos immediately upon his arrival. Portraits of all things – human or otherwise – are so meaningful and worthwhile. There are times where I wonder if it's really as important as I say, but with this experience, my conviction about the importance of portraits is confirmed.