Check out my cover photo!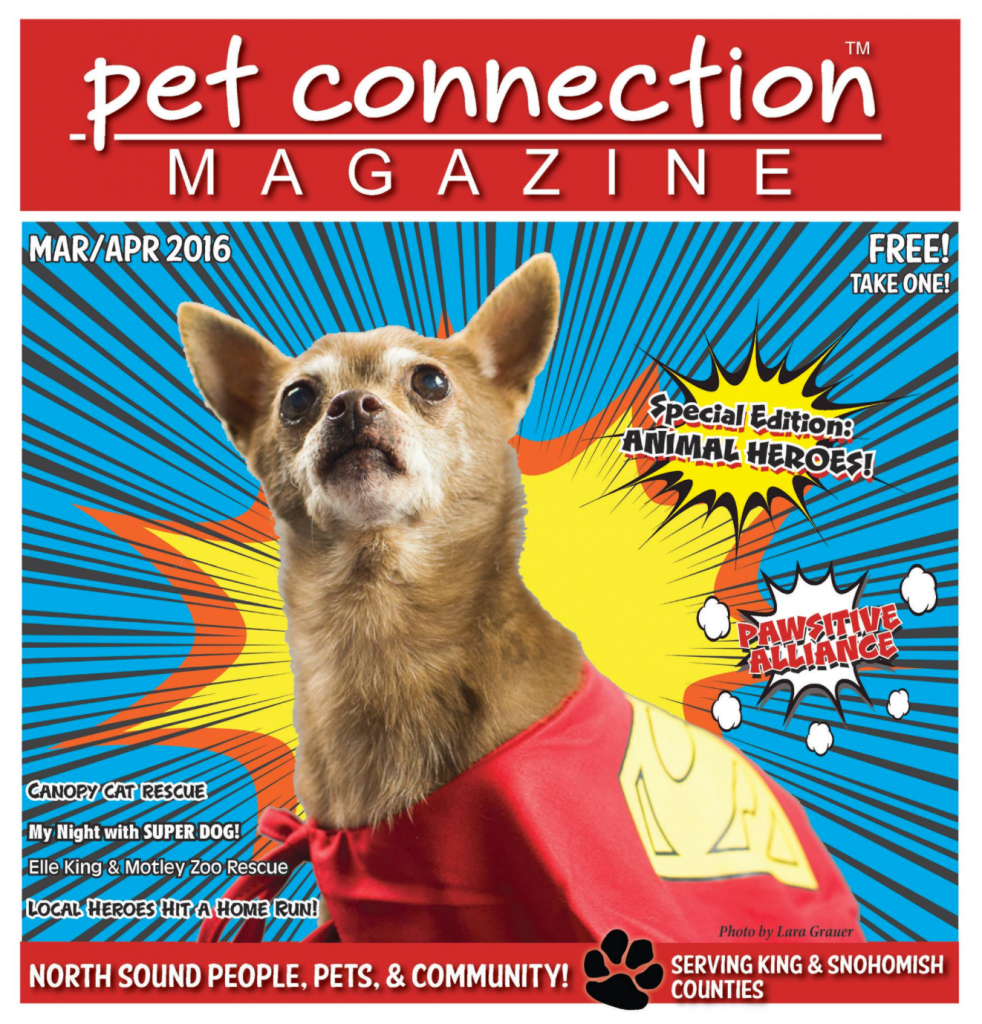 Just last week, Pet Connection Magazine released its March/April issue, and since they are featuring animal heroes and the Why Not Me campaign, one of my photos is on the cover!
This Super Dog is Fiona, and she is staying at Emerald City Pet Rescue in the SODO neighborhood of Seattle. She has settled in there quite well, but it's been too long – she deserves a home to call her own! It will take a special person, so we are all hoping this feature will help.
You can find Pet Connection Magazine at pet stores, veterinary offices, and other locations throughout the Puget Sound area. This issue has a whole bunch of interesting and heart-warming articles. They are free, so be sure to pick one up!