How To Choose Family Picture Outfits
You've got your family portrait session on the calendar, and now it's time to get ready. The biggest question: how to choose your family picture outfits. What in the heck are you going to wear? Don't worry, we're here to help.
Colors
Let's start with colors: Where will you be hanging your pictures when they're done? A living room? A family room? A bedroom? An office? Use this info to pick your color palette. Sometimes the display location makes color choice easy. But sometimes it doesn't really matter, like in a neutral room that could benefit from a little pop of color. If that's the case, then just go with what you like. You can find inspiration all over the internet – on sites like Design Seeds or Coolors – or just do a google image search for "(enter favorite color) color palette" and see what comes up. In many cases, it's best to stick with 1-2 main colors, and fill in the rest with neutrals and denim.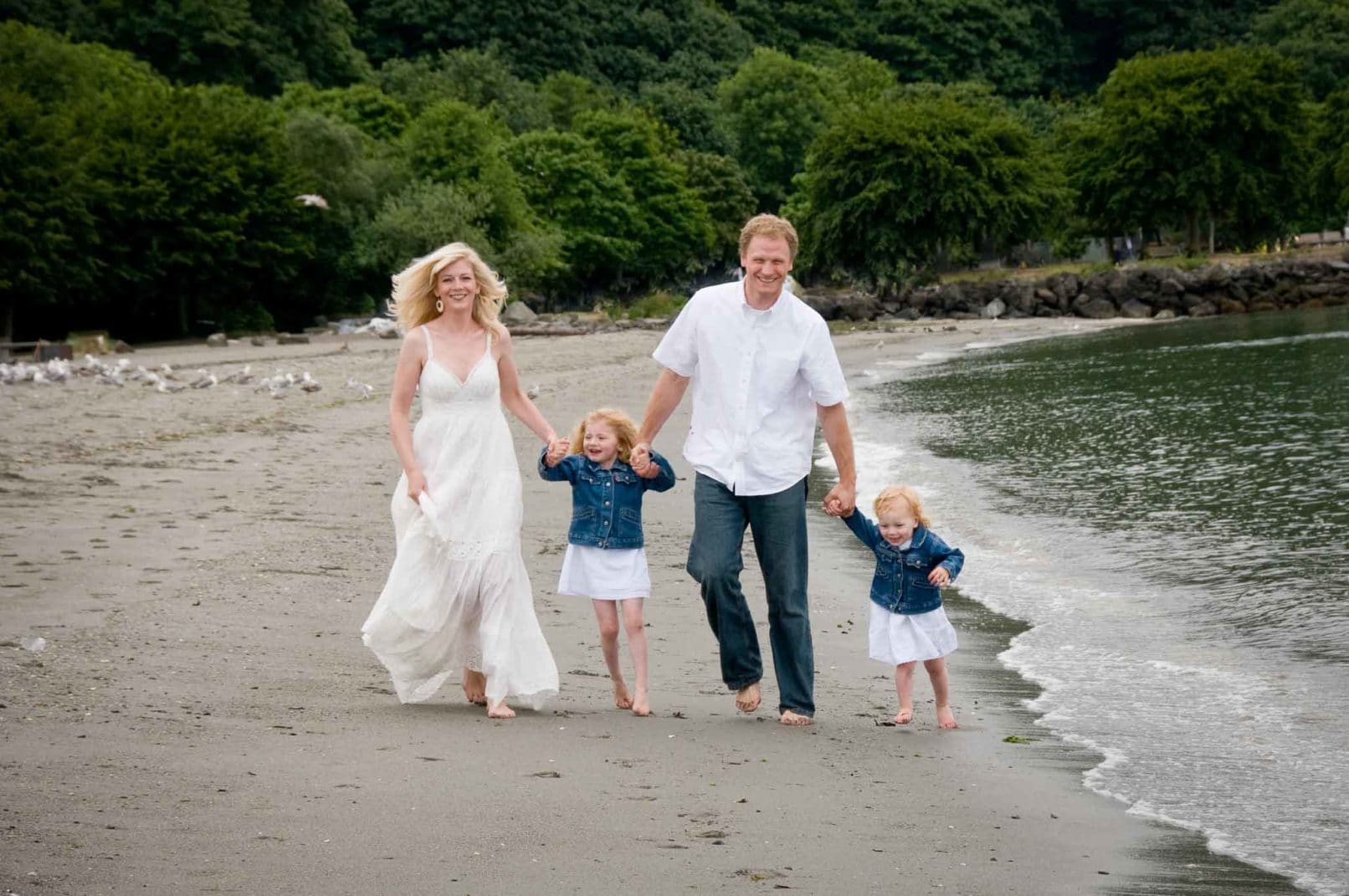 Pick A Foundation Piece
Now that you have some direction, you can head to the store – or your closet! Find something you love that fits your color choices, and use that as your foundation. This can be a dress for your daughter, a blouse for you – it really doesn't matter. It's simply a starting point that will allow you to build the rest of the clothing choices around it. Once you have that foundation piece picked out, keep it with you and refer to it when you're choosing clothes for the rest of the family.
Accessories For Your Family Picture Outfits?
Of course! Hats, vests, hair ties, and jewelry are great ways to complete your look and enhance your color scheme. I personally love the look of accessories in photos. Hats can be great for taming hair if you're heading outside for your portraits, and vests & coats can look great while keeping you warm in the fall.
Comfort Is Key
My last – and maybe most important – piece of advice for choosing what to wear for your family photos: dress comfortably. If you're not totally comfortable in your outfit, it will absolutely come through in your pictures. There's nothing worse than itchy fabrics, ill-fitting waistbands or new shoes causing blisters. This is a day when you want to feel great so you can focus on having fun in the moment.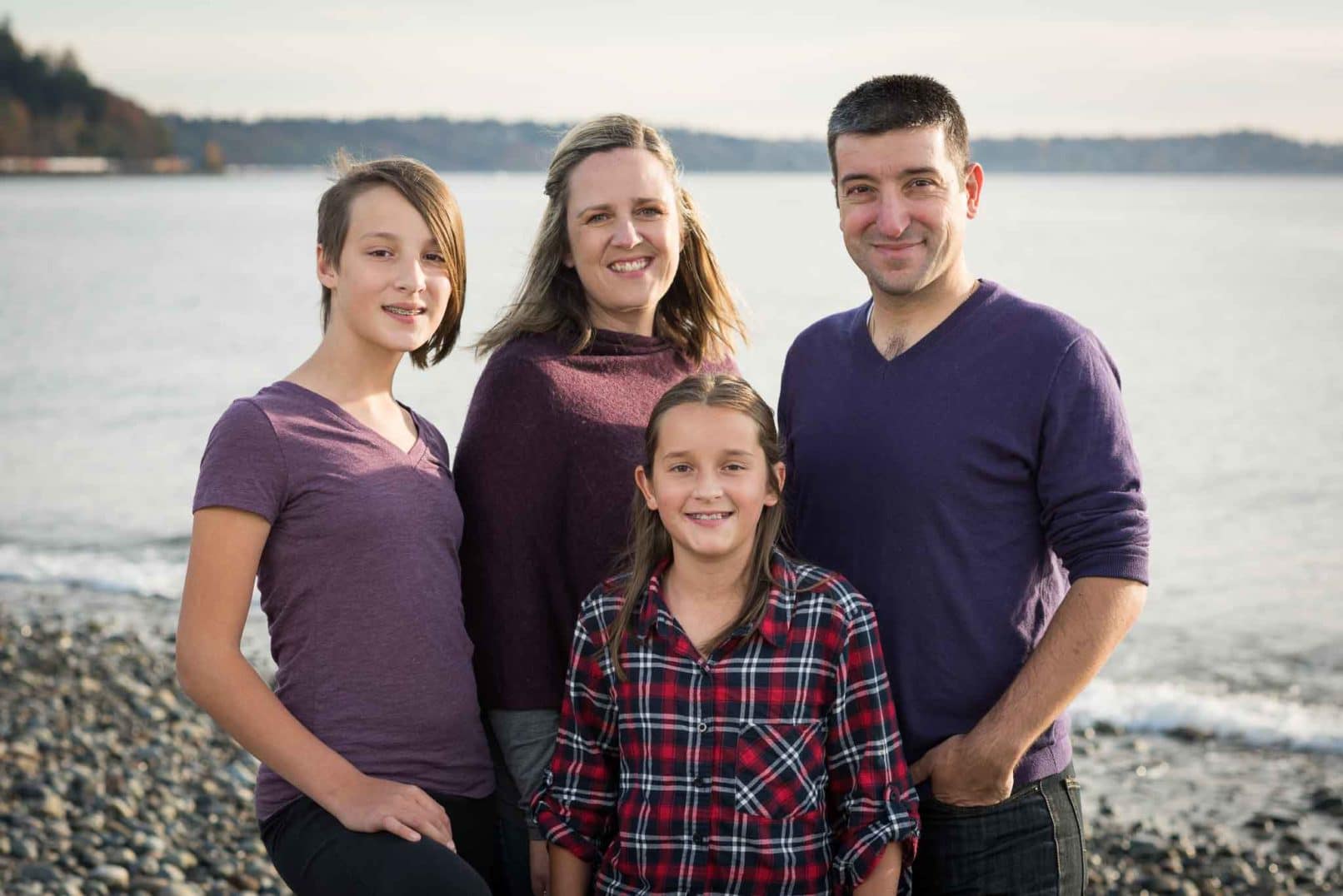 Let Your Photographer Know What You've Picked
Now that you've selected your foundation pieces, your colors, and your accessories, and you know everyone will be comfortable, it's time to let your photographer know what you've picked. Snap a few photos of your outfit choices and send them to your photographer.
If you haven't already, start a Pinterest board and post photos of your outfits there to share with your photographer. Pinterest is a great way to visually share ideas and collaborate with your photographer without those ideas being lost in email in-boxes or text messages.
Pro Tip: Leave Nothing To Chance
I always try to touch base with my clients the week before our session to confirm the time and date but to also make sure they've picked outfits and that their outfits are ready to go. I make sure everything is clean and pressed if necessary, and ready to bring to the session.
I've even had times, where I've picked up outfits from my client a week before and hand them professionally, cleaned and pressed myself to make absolutely certain everything is on point and ready to go the day of the shoot. Because you never know… Sometimes outfits are left in the washer overnight or are forgotten at the cleaners. You'd be surprised how often a child's colorful outfit winds up wadded into a ball under a bed the day of the session!
If you're super busy and worried about your outfit choices not being ready, let me know and we can work together to make arrangements ahead of time to make 100% certain that everything is ready on time.
And Boom, You're Done!
Hey, we all know life is really complicated and you're a busy person. But now you can cross-picking family picture outfits off your list. All you need to do now is make sure everyone gets a good night's sleep and make sure you show up for your session on time. Wait for a second, you did remember to get in touch with us to book a session, didn't you? No worries, click here and we'll be happy to get you on the schedule.