Dogs and Beer: Creative Dog Photography
Art and I created some awesome pet portraits at BarkHappy Seattle's dog event last weekend. This gathering was just before Easter, so it was aptly named the "BarkHappy Seattle Easter Begg Party." When it first went on the calendar, we thought about doing photos with tulips, bunny ears, and pastel colors. Cliche? Yes. It's also cute, though (almost anything is cute when it involves a dog). But we figured not everyone is into the Easter thing, so we decided we should do something different.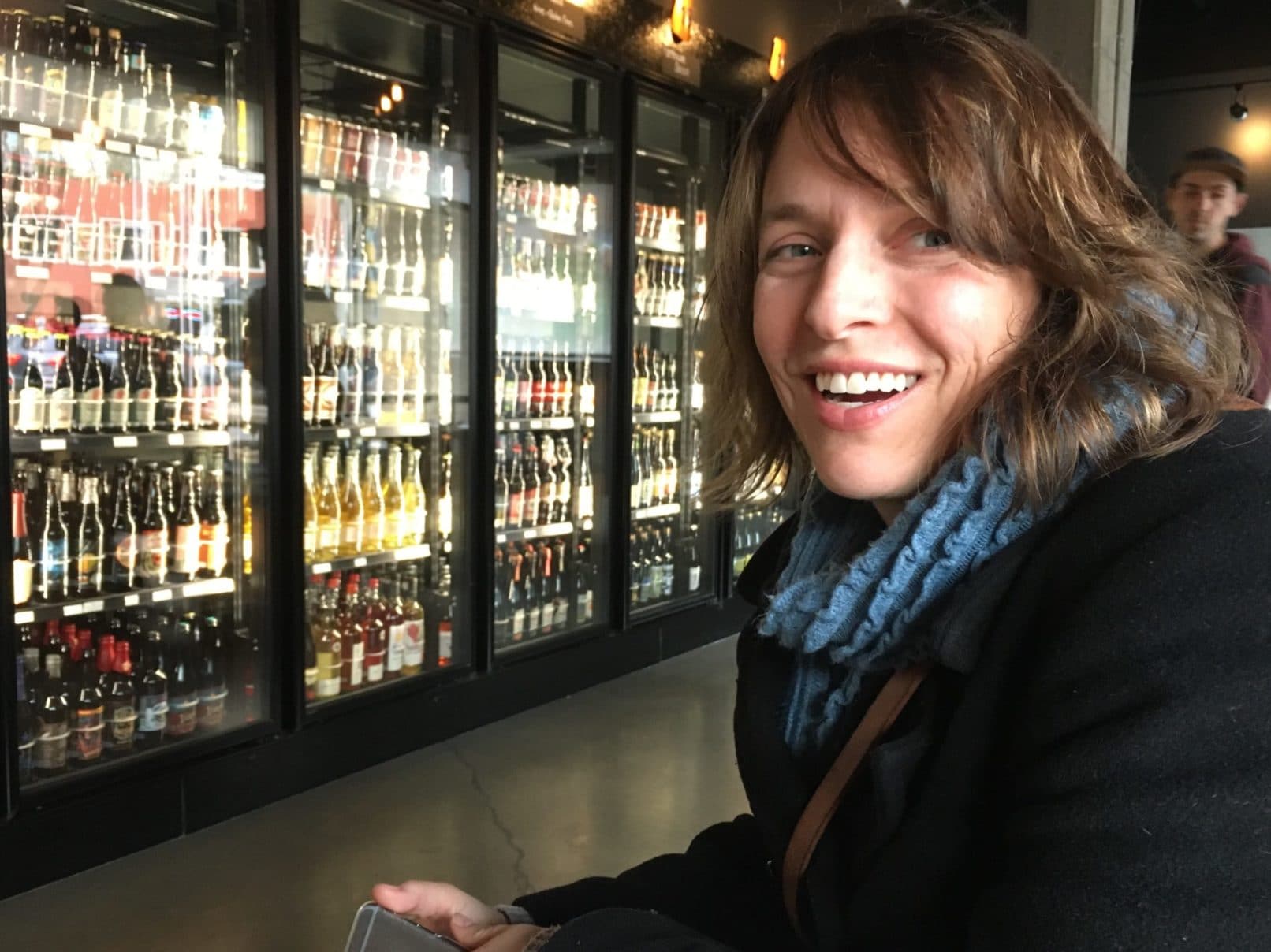 Our plans started with a visit to Teku Tavern in Southlake Union, where the event would be hosted. We went to evaluate the space and find out what constraints we were working with so we could plan for the big day. What we noticed first and foremost is that the place features craft beers and local breweries, with many shelves of beer on display in their wall of glass-doored coolers. Thoughts started to brew as we explored the layout.
The footprint of the bar meant that we were destined to work in the far side of the space – near the back at the end of the wall of cooler doors. That had to be our spot because otherwise we would have blocked the path to the bathroom. Not a good idea with a packed venue. With that decided, it was time to think about what we could do in the available area.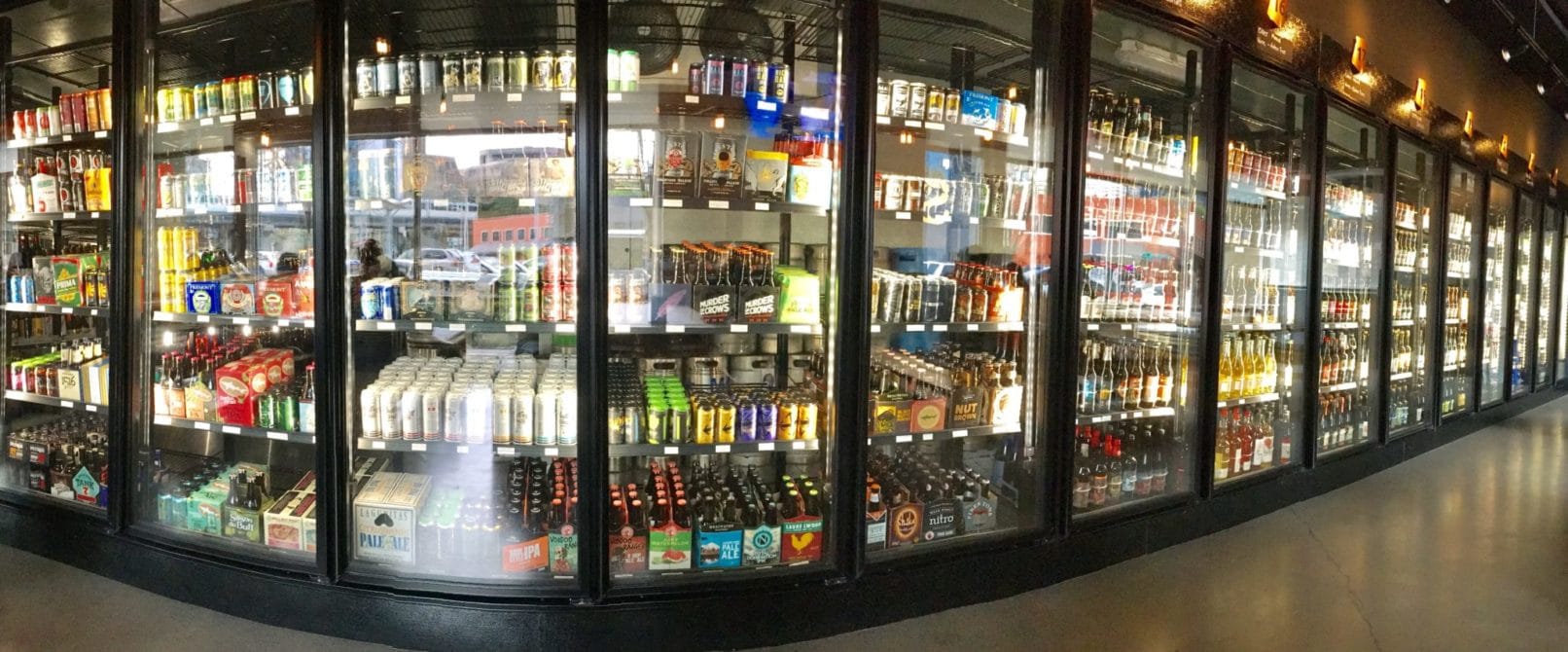 Everywhere we turned, it was clear that the signature for this venue was their beer display. If you were interested in this BarkHappy event, you were almost certainly interested in beer. What could be better than a portrait that communicates how hip and cool your dog is? Hanging out in a beer joint like Teku Tavern is pretty awesome if you're a dog. So it was decided. The glass-door beer coolers would be the background. We wouldn't worry about pink striped eggs or baskets full of hay. We were going to make these pups the coolest ones in town.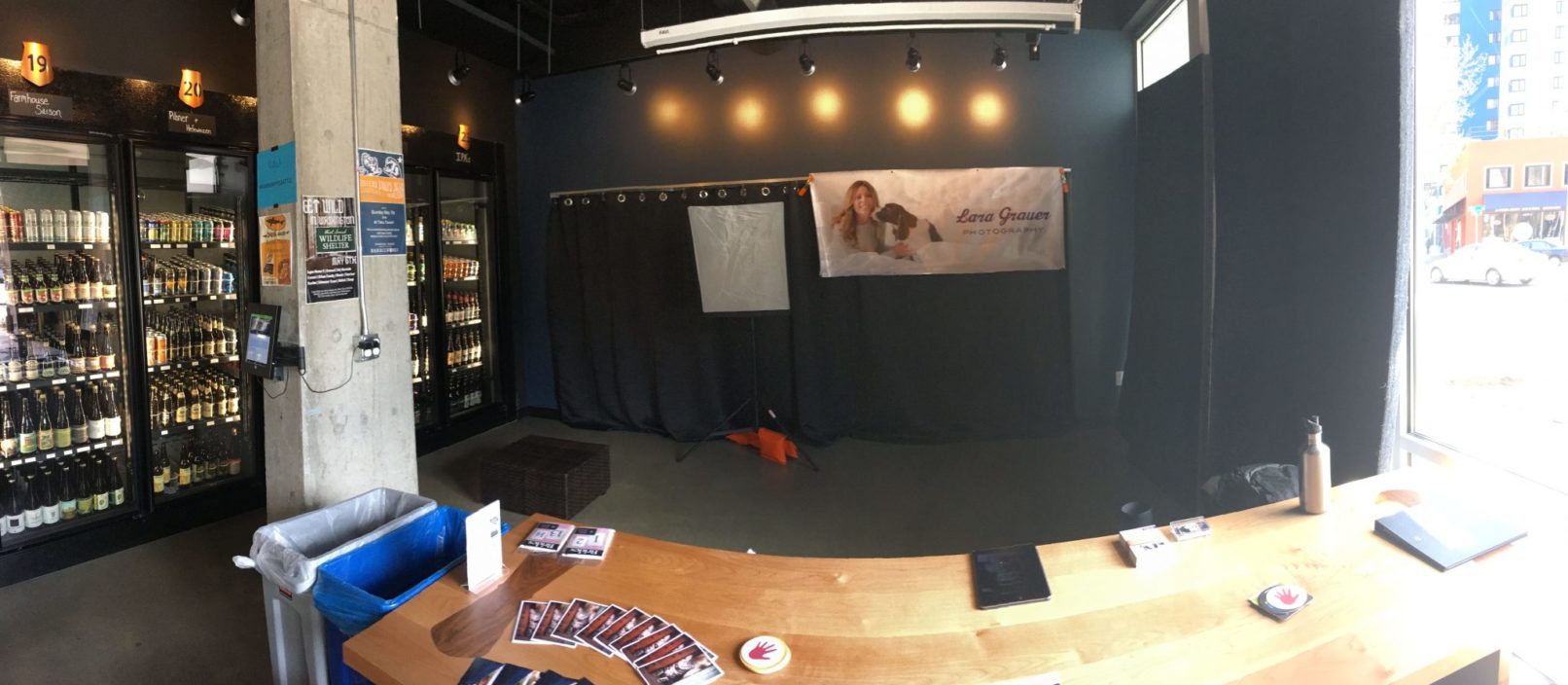 To get the look we wanted, we blacked out the windows across from the cooler doors. That minimized any unwanted reflections. We set up a square platform for the dogs to pose on, and pulled it a few feet in front of the coolers which gave enough room to blur the bottles in the cooler and minimize shadows when it was time to take the photos.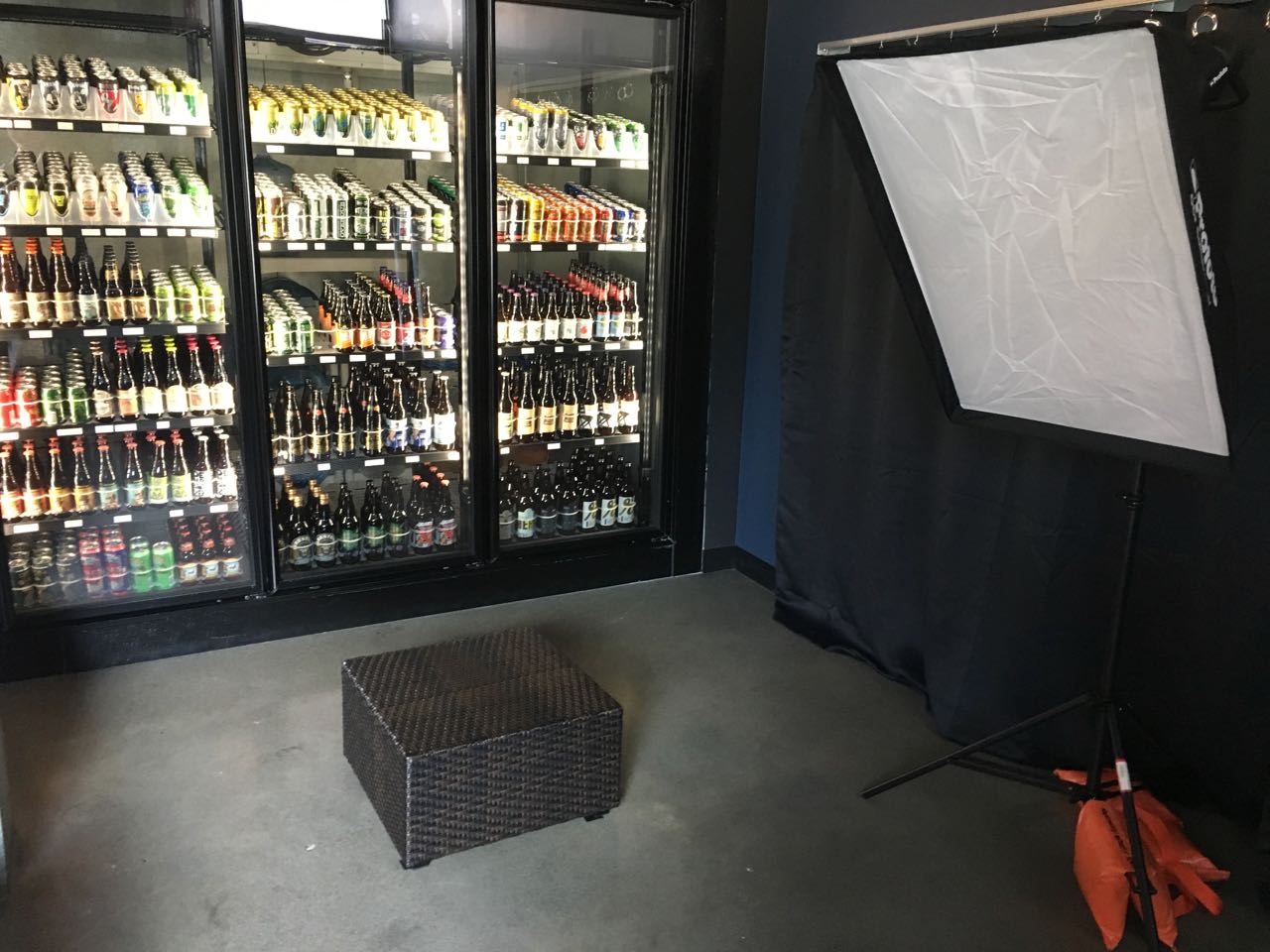 For lighting, we went with a 2' x 3' softbox for a main light. This allowed for a large enough pool of light to accommodate all sized dogs, but would still be flattering for everyone. The existing lights in the cooler made a nice back light, and the ambient window light from the rest of the tavern worked well to fill in the shadows. Once the lighting was set, we dialed in the camera settings to create a dark and shadowy feeling in the background, while fully lighting the pups' faces.
This set-up worked quite well. When we got the photos loaded on the computer, a little bit of desaturation and clarity effects went a long way to achieve the grungy cool-kid look we were going for.
We had a great time meeting lots of new people, and cranking out a new and fun concept. We love finding opportunities to flex our creativity muscles. As professional dog portrait photographers, We're always interested in making something unique. What look do you want to create for your dog's photos? We'd love to work with you on a project. Let's get creative and dream up some artwork you'd be proud to display in your home!