Calendar Session – Meet Augie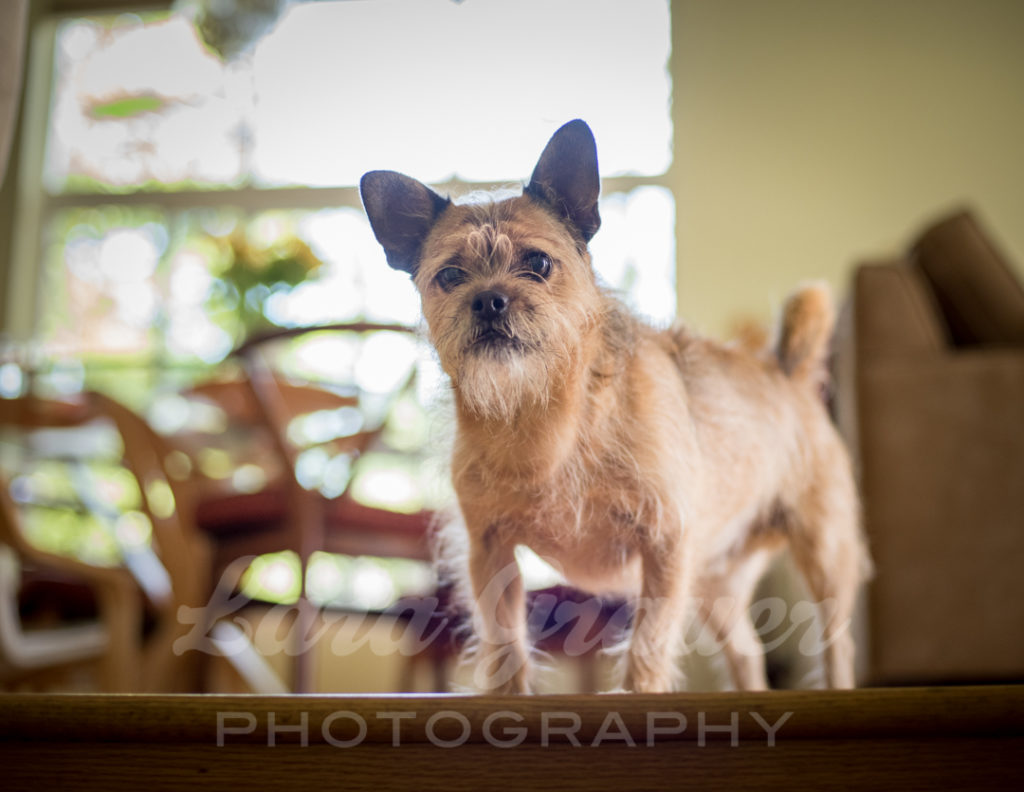 Meet Augie. Here he is, near the entrance to his home, ready to greet you. Augie is a mutt, if I ever saw one! After running a DNA screening, his owners found out the specifics of his cute-dog mix: dachshund, schnauzer, shitzu, and dalmatian!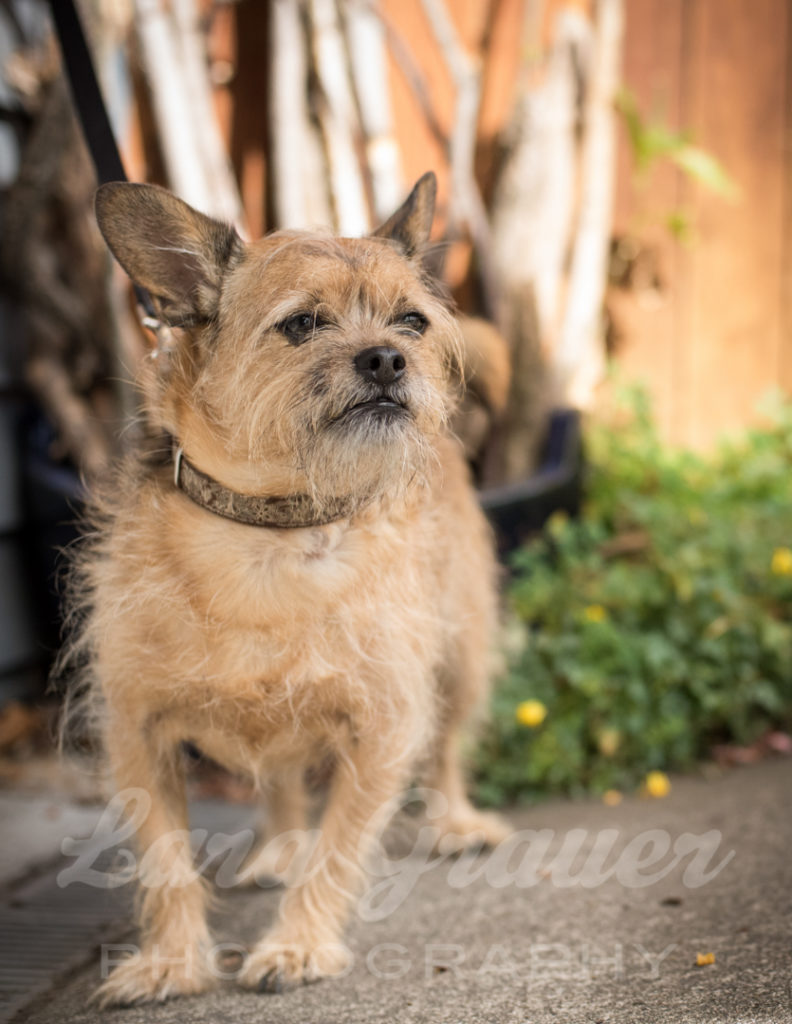 Augie is a very proud and determined dog. In this image above, he's standing in front of his stick collection. Each and every stick you see was found during outings in the neighborhood. Augie will regularly walk several blocks with his chosen stick, only to drop it in the driveway upon his arrival home!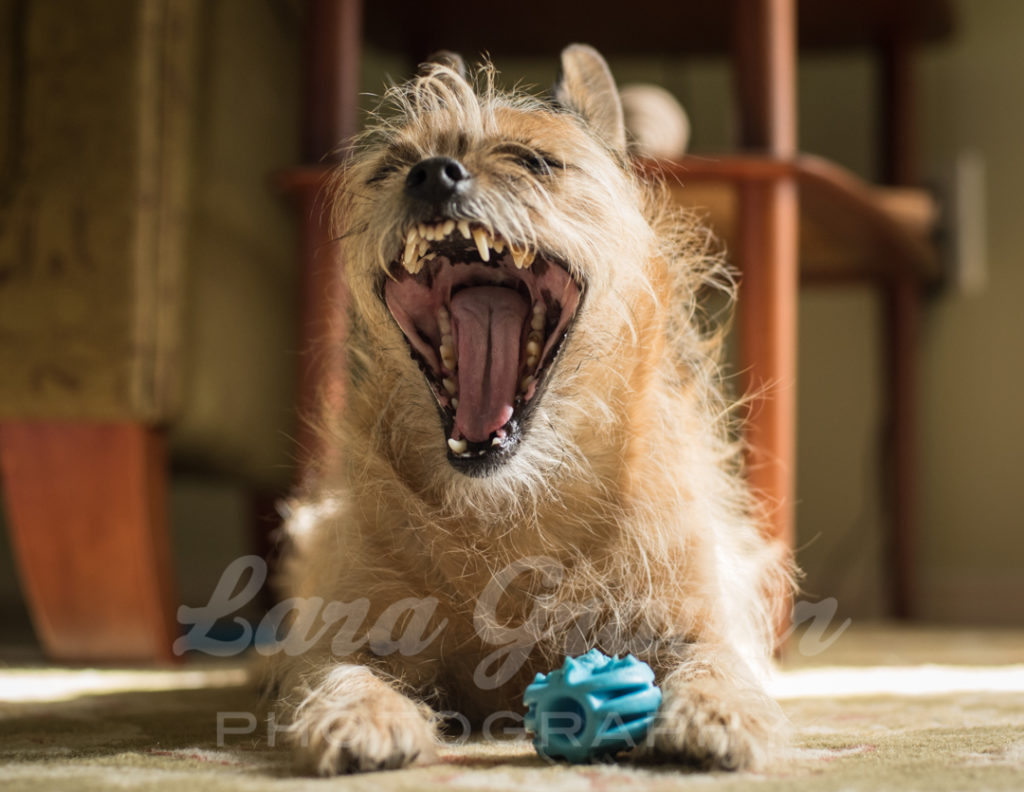 I caught this shot of Augie yawning, and it cracks me up! With his fuzzy hair, he looks like a little monster! I keep thinking, "My, what big jaws you have!"
But seriously…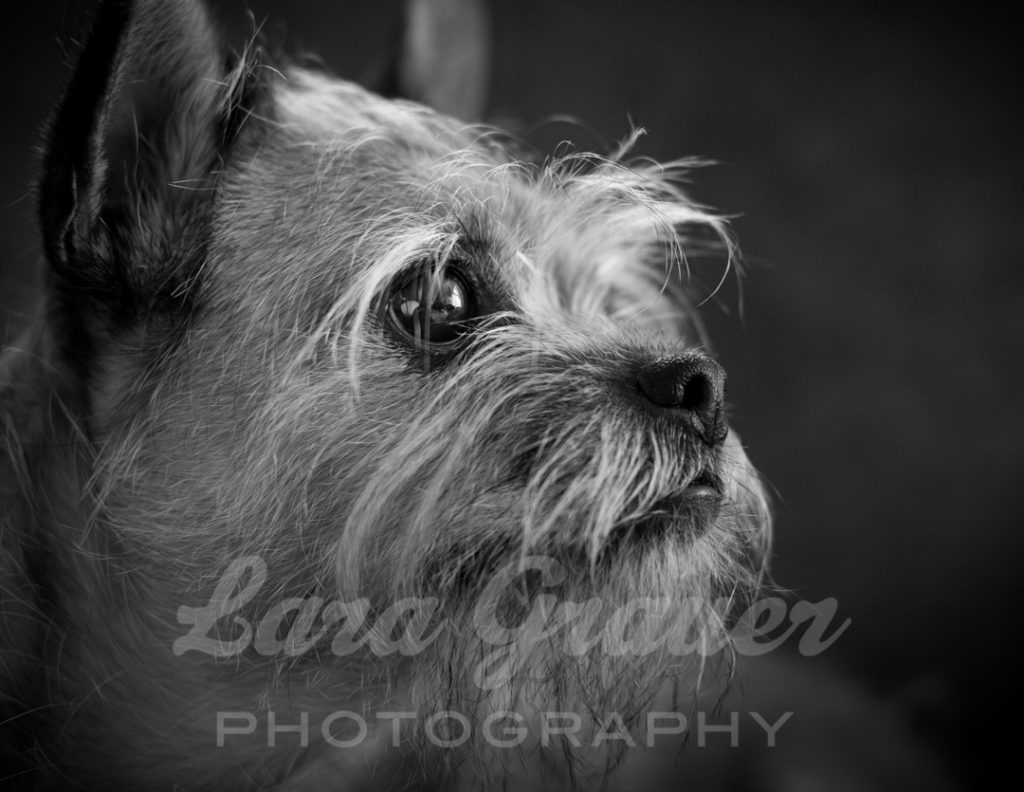 Augie is a sweet pooch, still in his prime days at 6 years old. He keeps his family company, and makes a wonderful companion.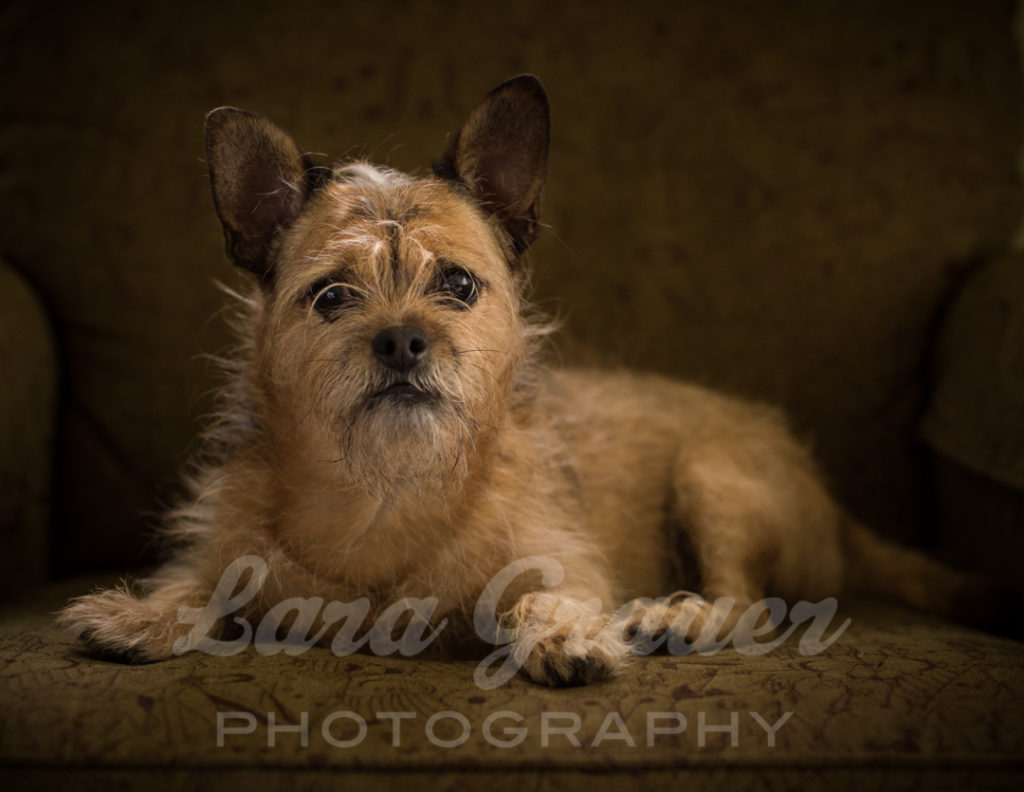 Augie got to come home from Moses Lake Shelter during one of Pawsitive Alliance's awesome adoption events. His "mom" found him not too long after saying goodbye to their previous dog. He quickly became a beloved part of their family. Isn't he cute?