Calendar Model – Little Sammy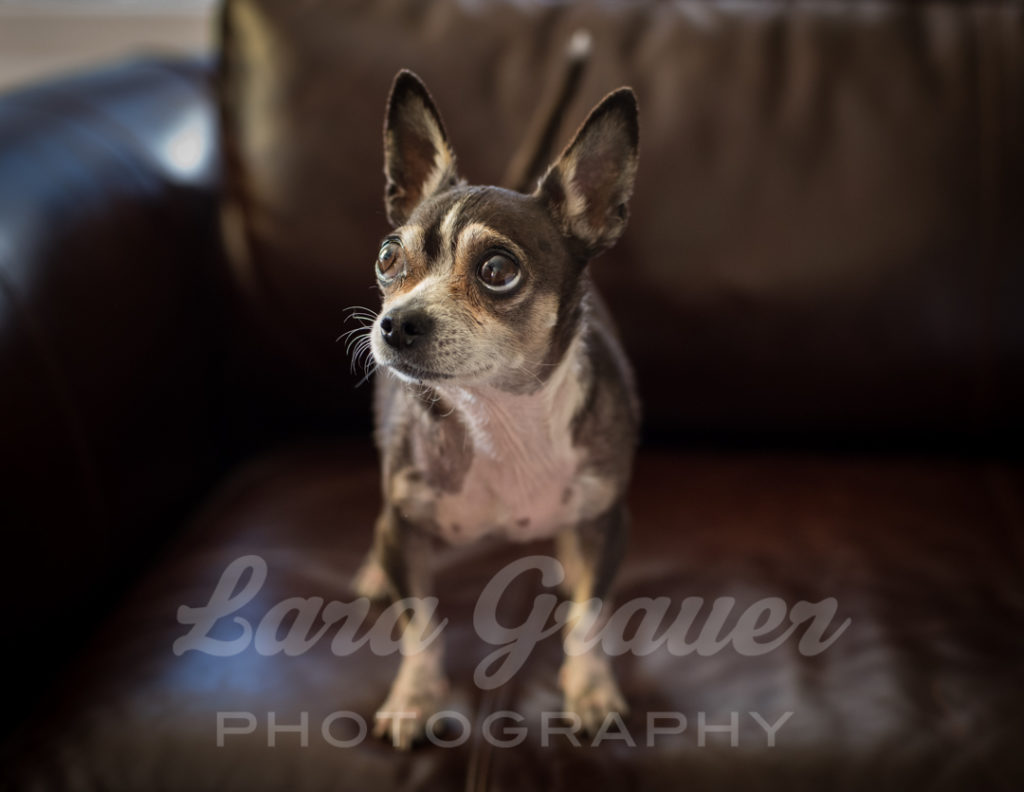 This little dude will melt your heart. His name is Sammy, and his big eyes have "puppy" written all over them.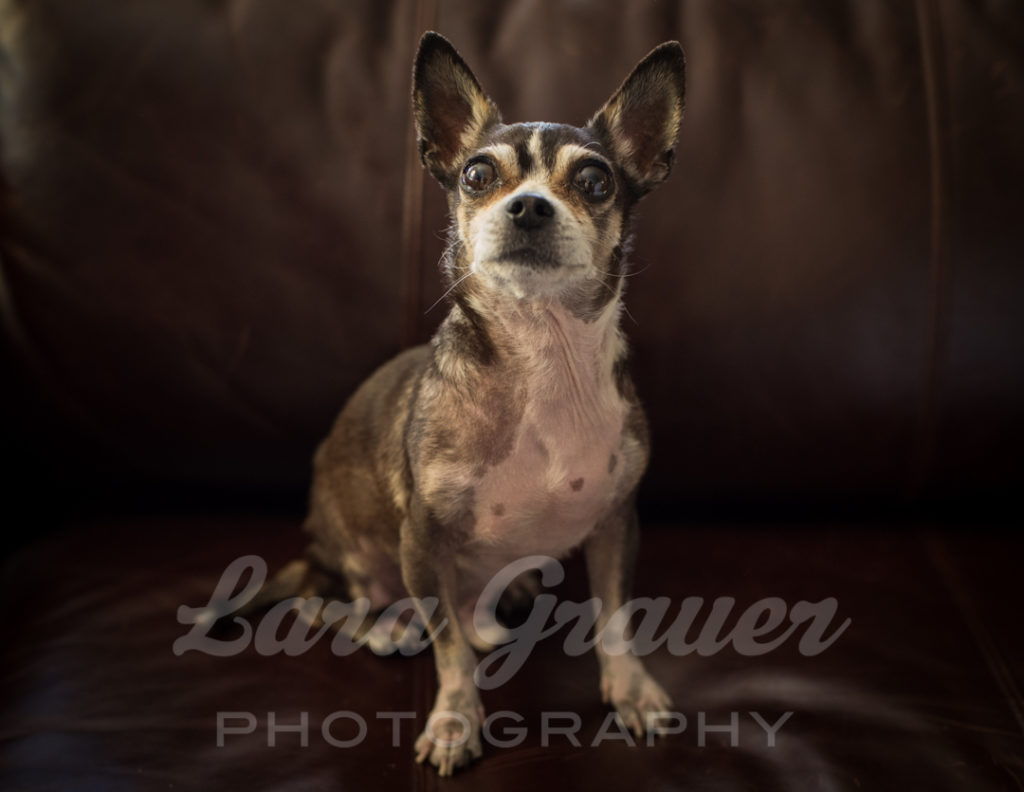 Sammy is proud of his home, and he will go to great lengths to protect it. When I arrived the day of the photo shoot, he greeted me with gusto! Later, there were some unfamiliar noises near the front door, and he was there right away – ready to investigate and deter the intruder!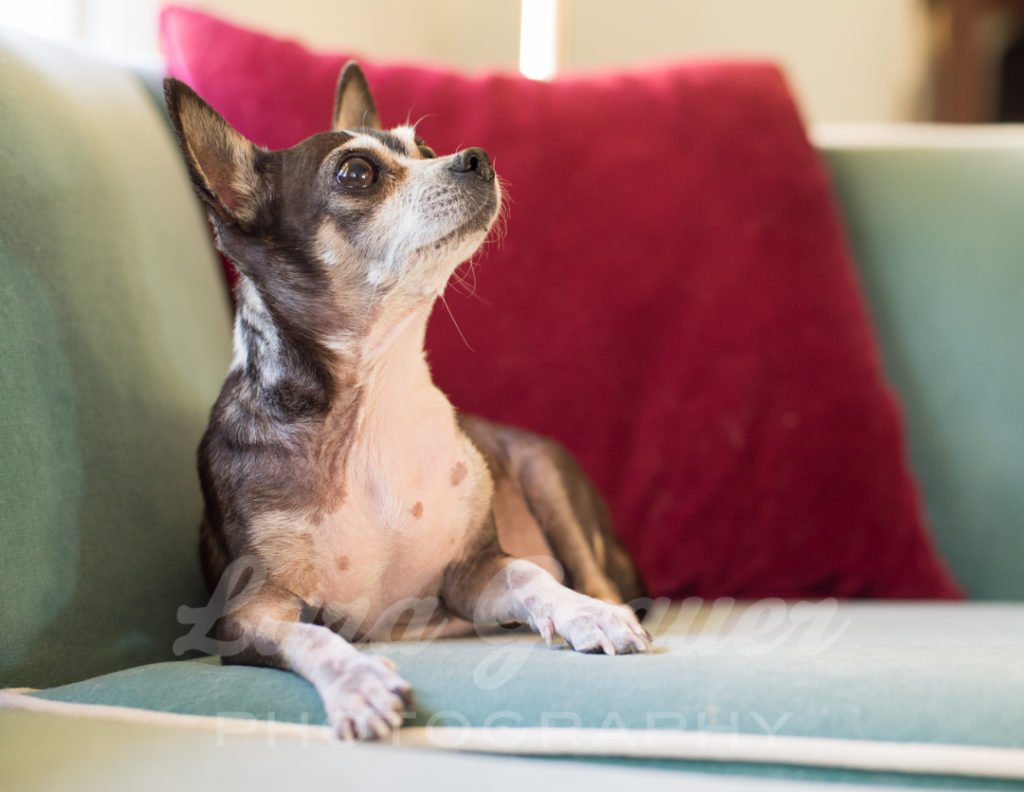 Sammy takes his job as the house dog very seriously. He is highly motivated by treats and affection. He's got some pretty good tricks up his sleeve, and he'll perform them on demand. But there's one thing he wants more than his treats: his "mom." Everywhere she goes, he follows.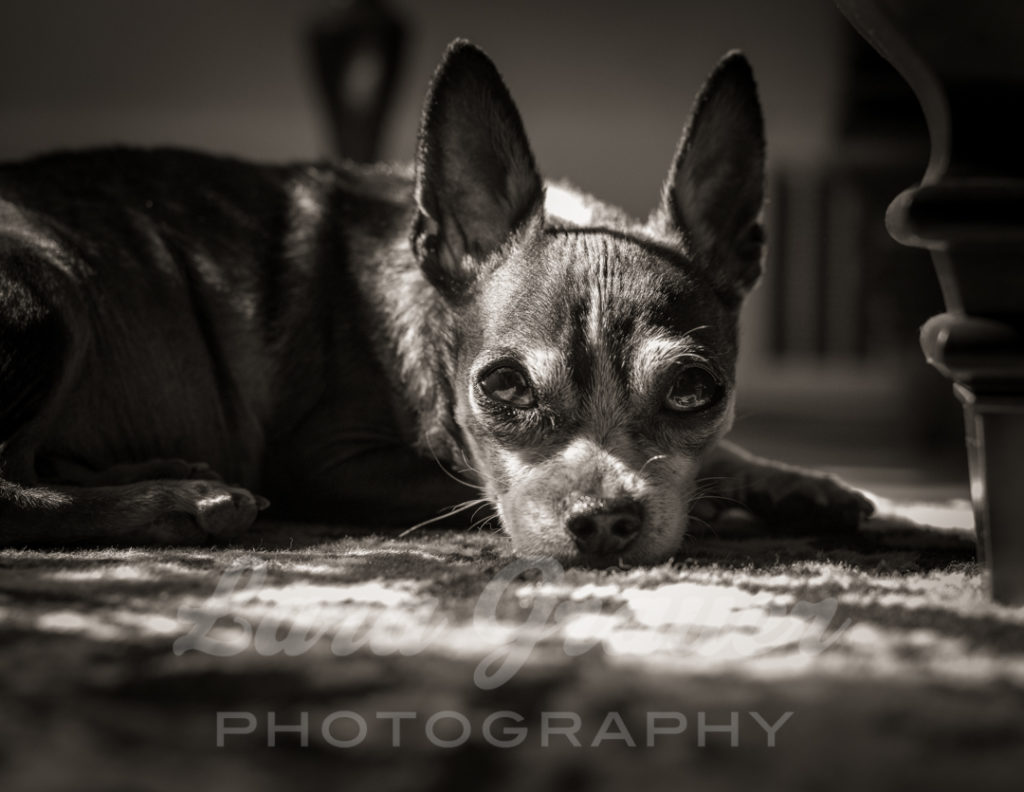 This spot next to the sofa is one of Sammy's favorites. He loves to stay warm with the help of a little sunshine.