Calendar Session – Meet Callie!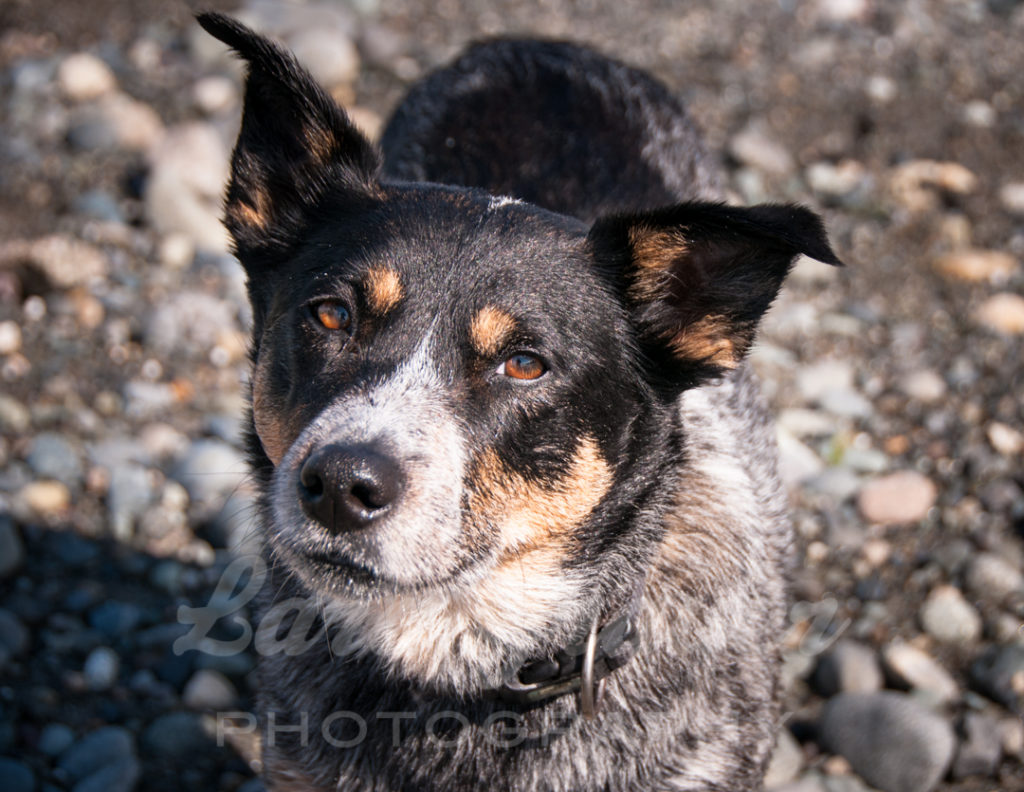 Callie. Look at those eyes. Look at that beautiful coat, and those sweet, pointed – yet floppy – ears. She is a gorgeous dog.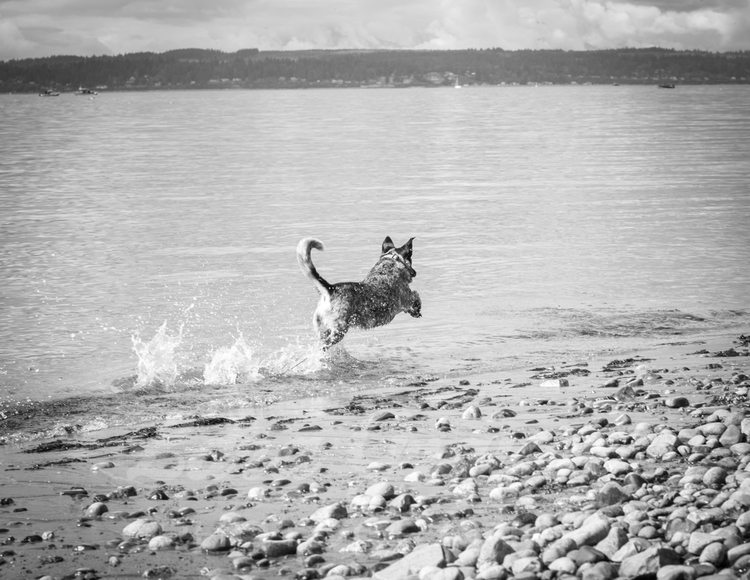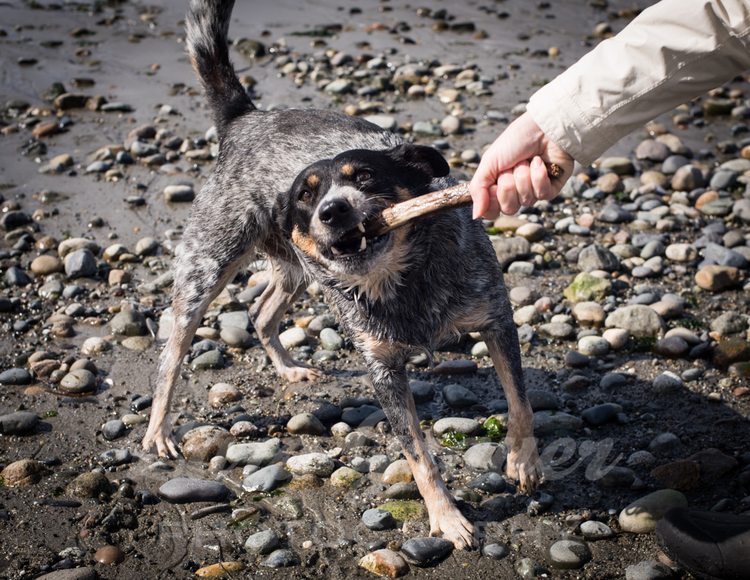 From time to time you can convince her to play. She'll chase a stick a few times, but she probably won't bring it back to you. She'll play pull, do a trick, or let you pet her, but she loses interest quickly. She would rather go on an adventure and explore the world around her.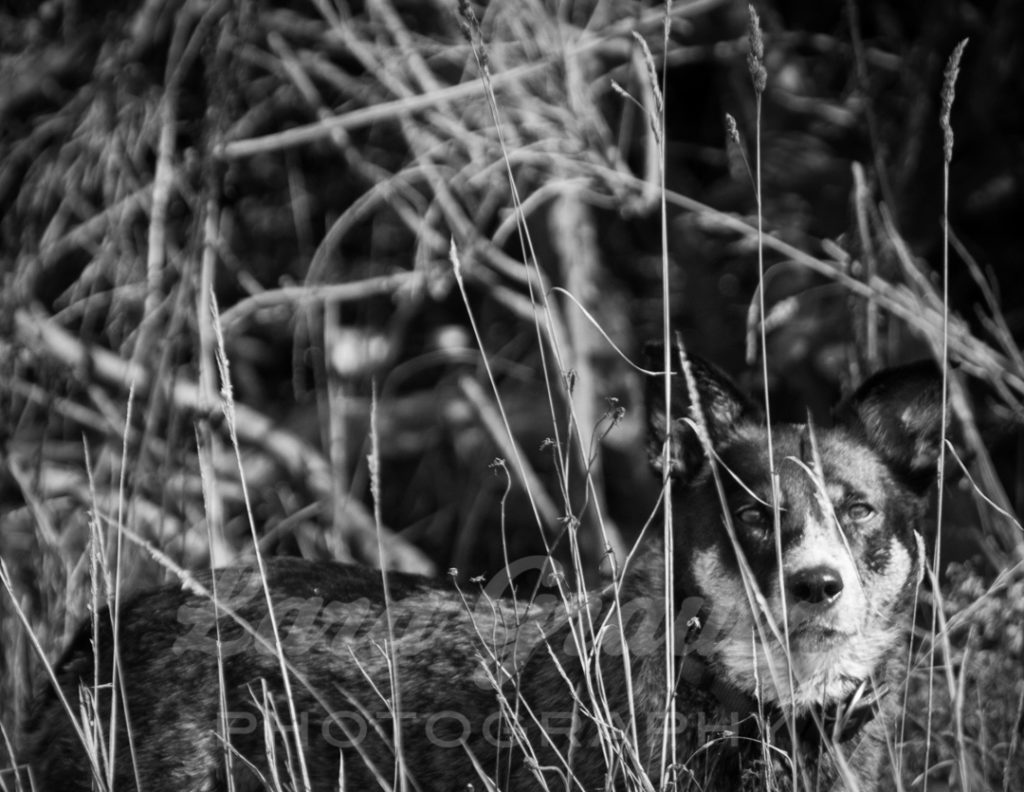 Callie is a blue heeler – traditionally a herding dog. She wants to be put to work, and have a purpose. While we hung out at the beach, she was more interested in exploring the brush and the wilderness than anything else.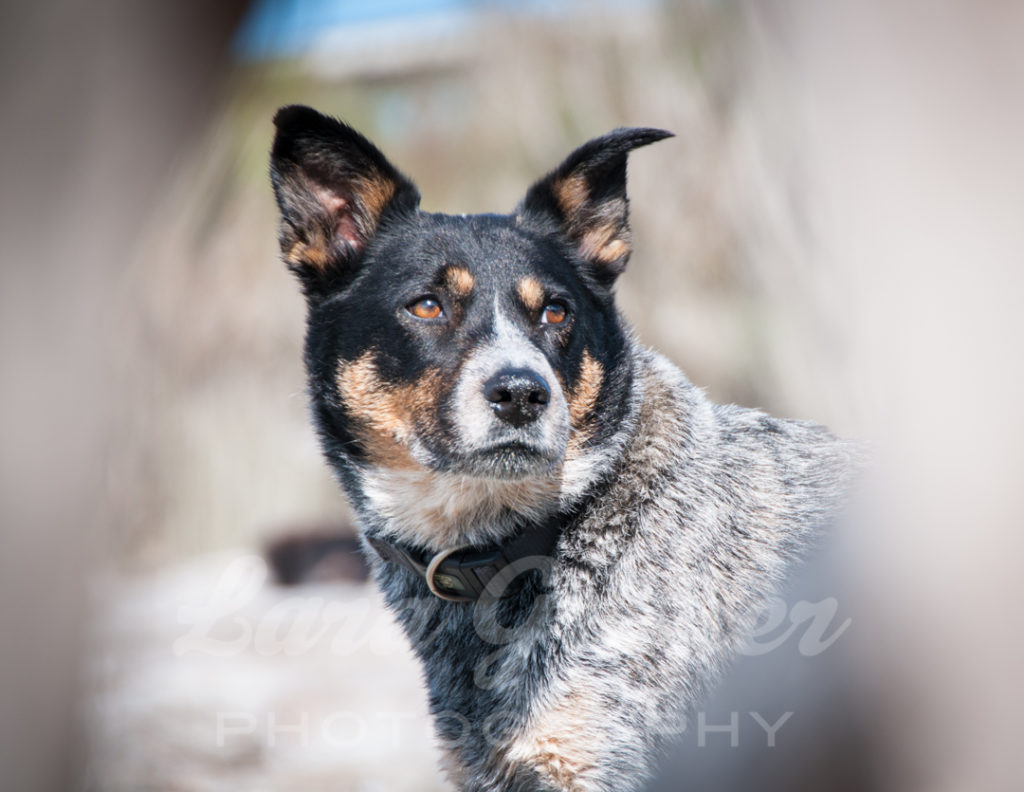 But even through the driftwood logs, she would stop and strike a pose from time to time as she pondered her next move. Callie is cool and confident. She has a mysterious independent streak, and at the same time, a wonderful dedication to her "pack." She reminds me of another dog I know…