Summer Family Beach Photography
Yesterday we were out at one of our favorite outdoor photoshoot locations, the Richmond Beach Saltwater Park in Shoreline, Washington. We finally got a break from the heat and the wildfire smoke and had a gorgeous day for some relaxed family photography out on Puget Sound.
The shot above is a panorama photo of one of Lara's "walking towards the camera" shots as it happens. It's one of my favorite photos to watch because it's a moment where everyone relaxes and gets just a little bit goofy.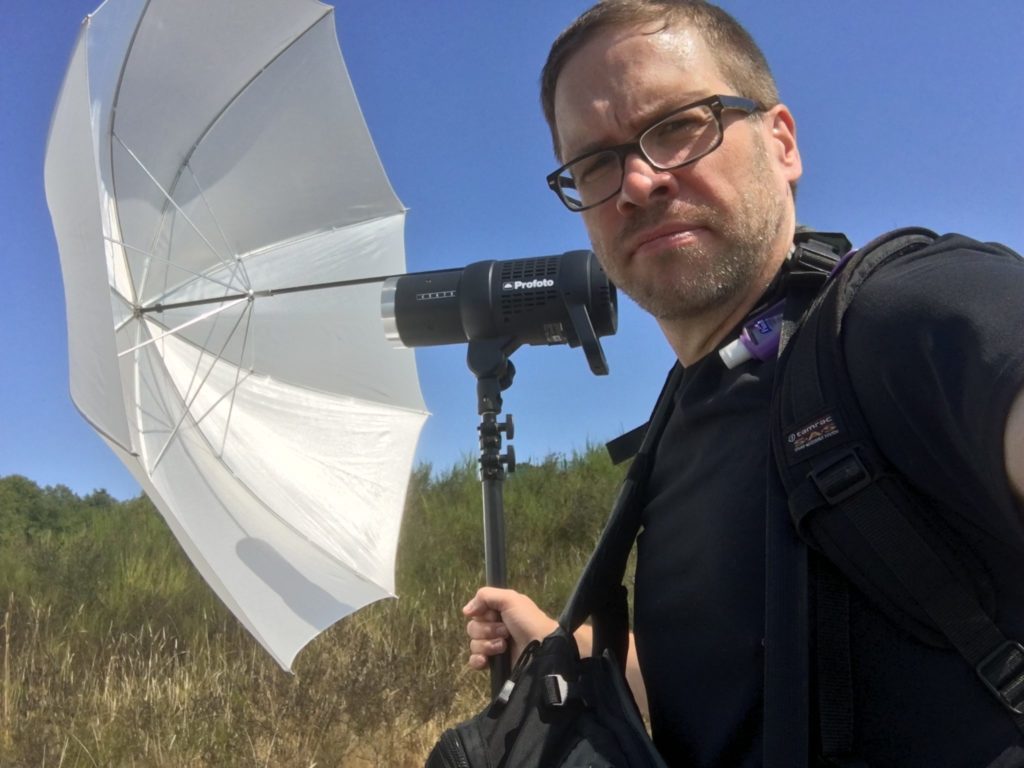 Here's a gratuitous selfie of yours truly holding a light and keeping track of about fifty pounds of gear. We're at a point where we're long overdue to clean out our gear bags of old backup gear and stuff that maybe we don't need to be lugging around, like that small bottle of hand sanitizer attached to the strap under my chin in that photo.
I still carry a pair of Speedlights, the Speedlight trigger, Speedlight clamps and accessories, batteries and extra batteries – all the gear we used to use before we started using the Profoto lights. As backup, just in case.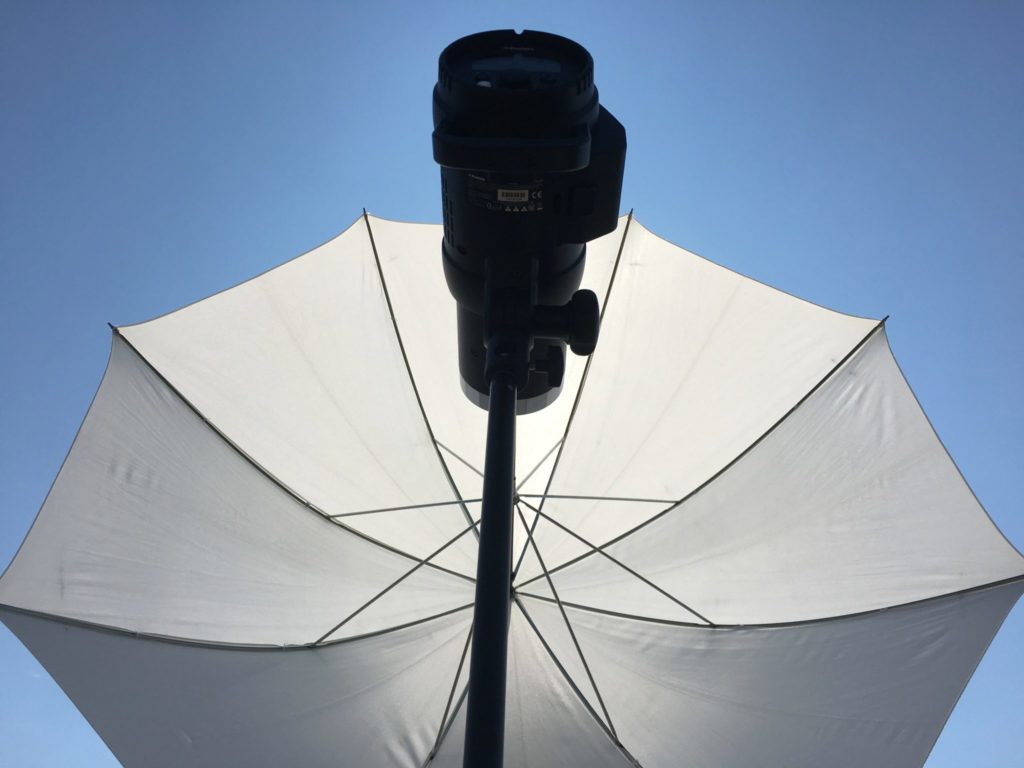 Here's an action shot of one of our Profoto B1X flash units on location. We use them both on location and in the studio. Cordless, battery powered, and always a pleasure to use. Even though they're super well built and meant to be used on location, I still coddle them like newborns when we're out and about. I try to shade them from the heat of the sun, shelter them from the wind and blowing sand, and protect them from imaginary sea monsters that might suddenly rise up out of the sound to eat them.