Sunrise in Manitowish Waters, Wi

"Hey La,"
I gave her another nudge.
"Hey, La, wake up."
It was somewhere between the crack of dawn and 4:45am, and the room was filled with a vivid red orange and pink glow.
She opened her eyes.
"Oh my gosh…"
We both jumped right out of bed, stumbled around the room, tripping over camera gear and clothes, trying to fight our way outside like kids scrambling outside in anticipation of a snow day off from school. I barely registered that there were still some hard living mosquitoes out, hustling hard for a living, but it just didn't matter. The sunrise, the dawn, the awakening over Rest Lake that morning in Manitowish Waters, WI was an absolute stunner.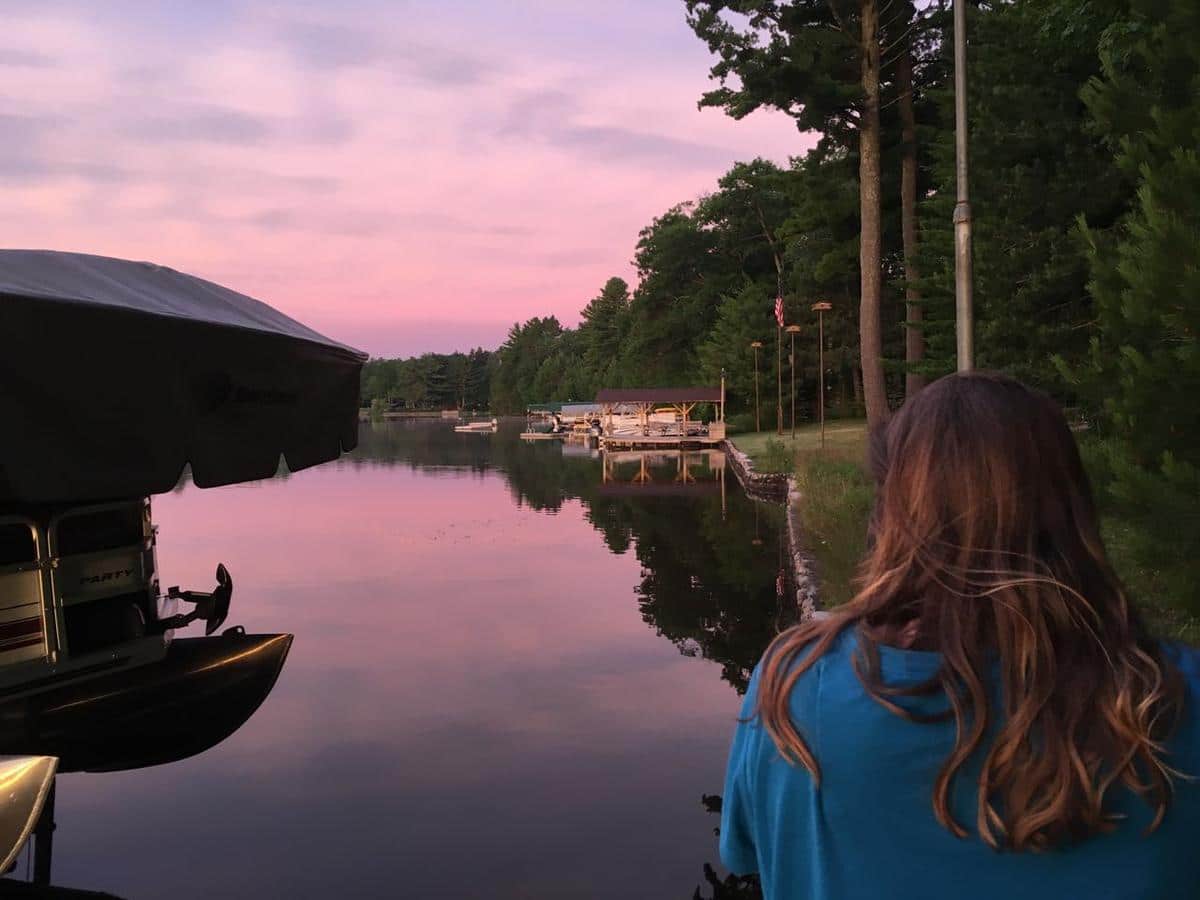 I'm just the guy who hauls the equipment and holds the lights. I brush the lint off collars, move furniture a little bit to the left, and kick the pinecones out of the shot. I'm the regular person with a smartphone in my pocket and, that day, nothing mattered. Just take out the camera and hit the big red button because everything was there and on fire and just as beautiful as could be.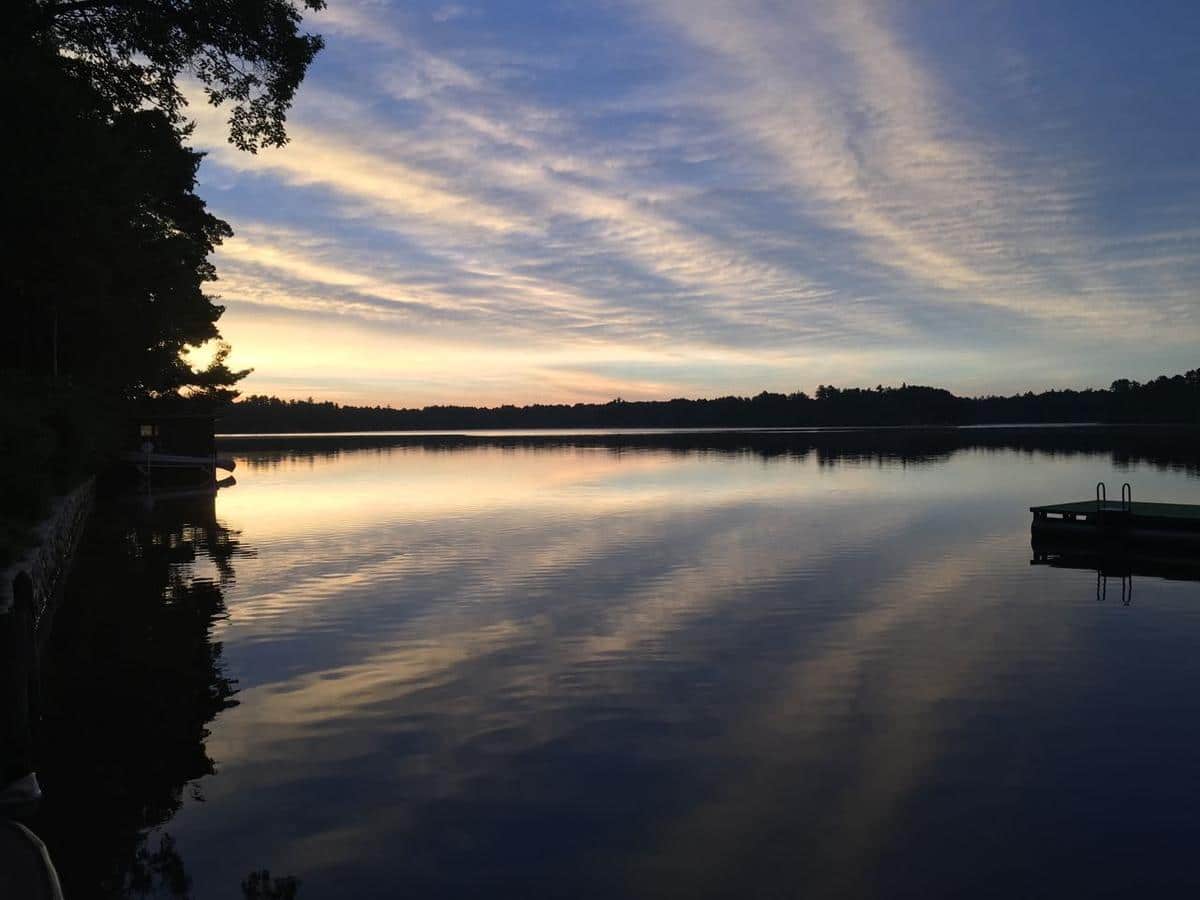 The pink was gone, but those clouds appeared, and Rest Lake was nearly glass, and every moment was sadness for what we just lost and would maybe never see again with elation of what unimaginable beauty we'd see revealed in the moment to come.

A light, glows, over the horizon. The sun hadn't even come up yet. I kept saying, "Look, look over there," and then La would say, "Ohmygosh…"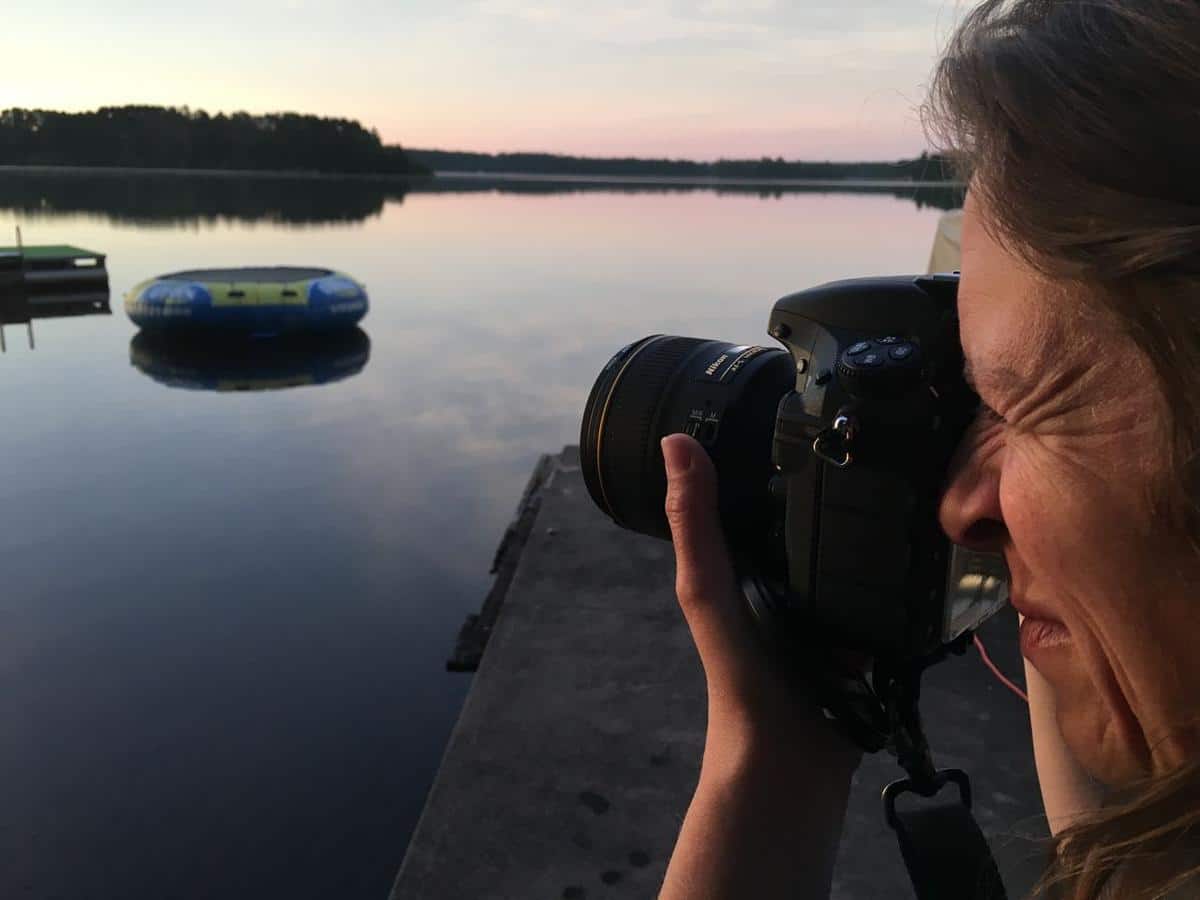 The whole trip, from Chicago to Iowa City, back to Chicago, then to Wisconsin, had me seeing this whole photography thing in a different way. It wasn't just hitting our sessions, getting the shots. It was about happy people saying, "Hey, we're happy, we're in this beautiful place. Share this experience with us and capture it in that way you do, and save it forever, and share it with everyone. Because this moment, this time, it's amazing."
And then the sun came up.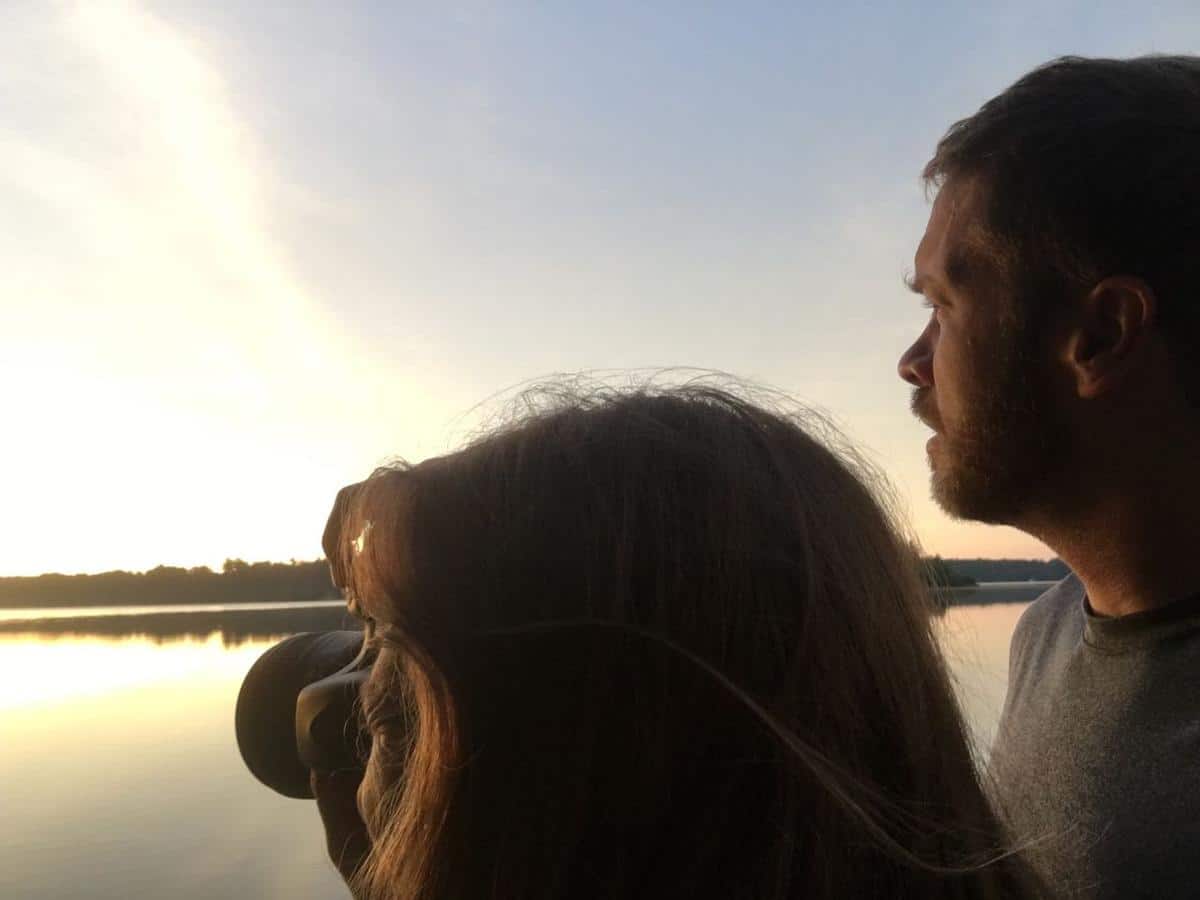 And the sun, came up.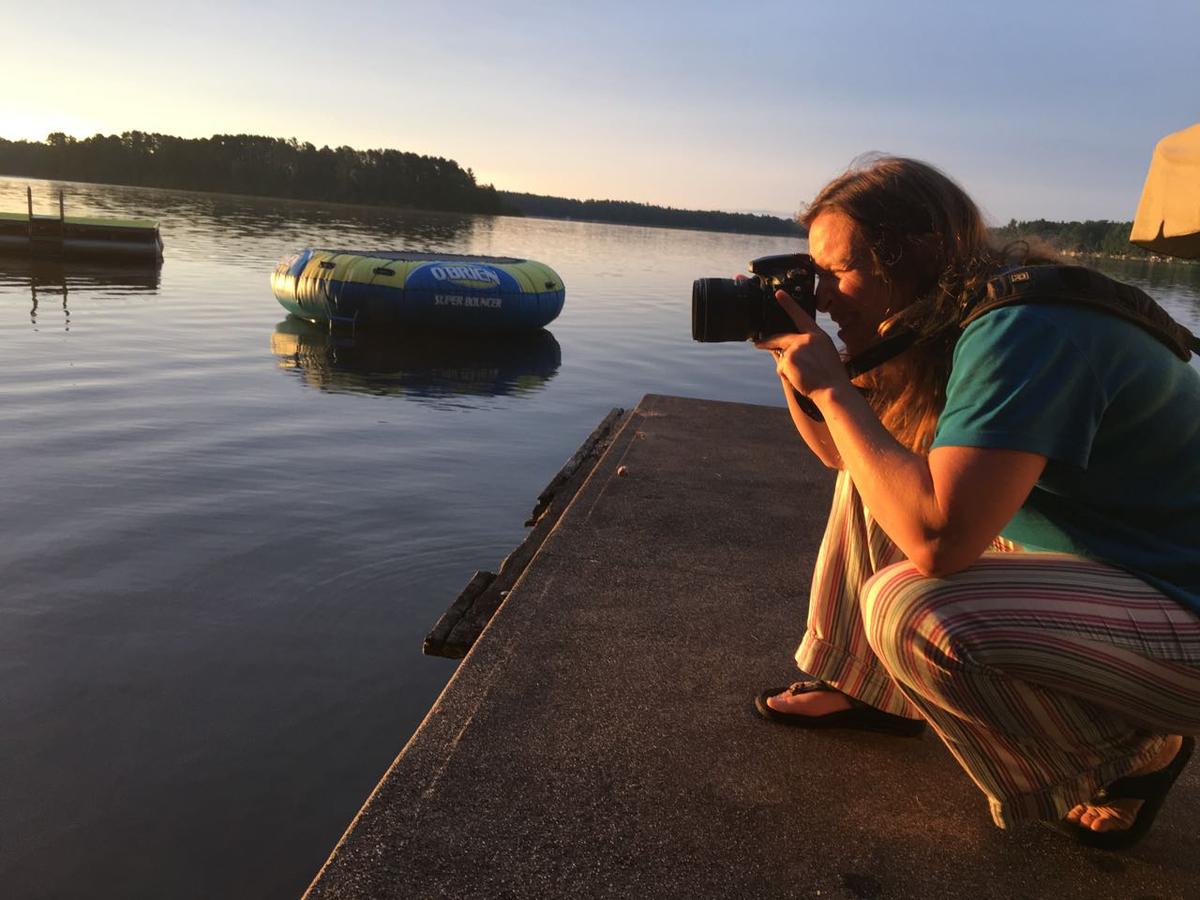 And then. The sun. Came up.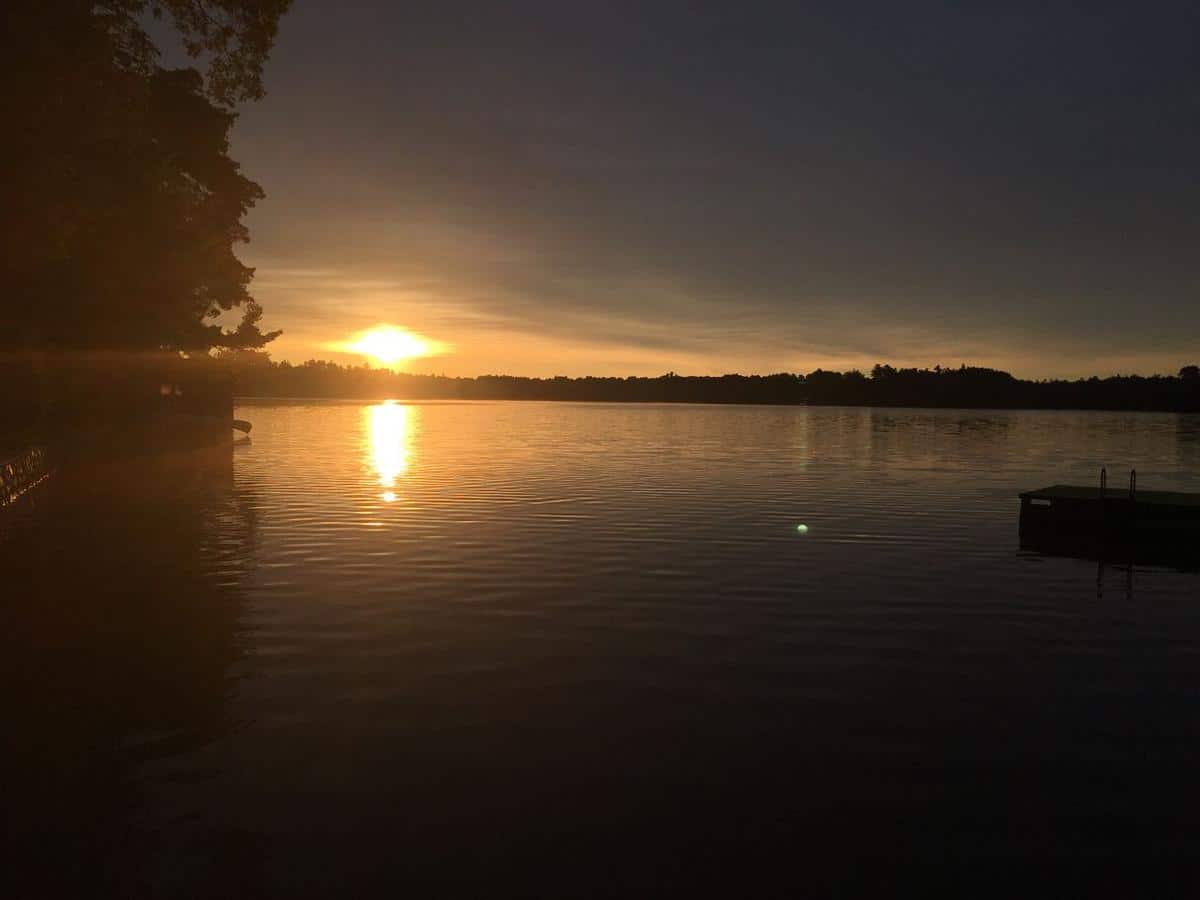 And we were there. Together.